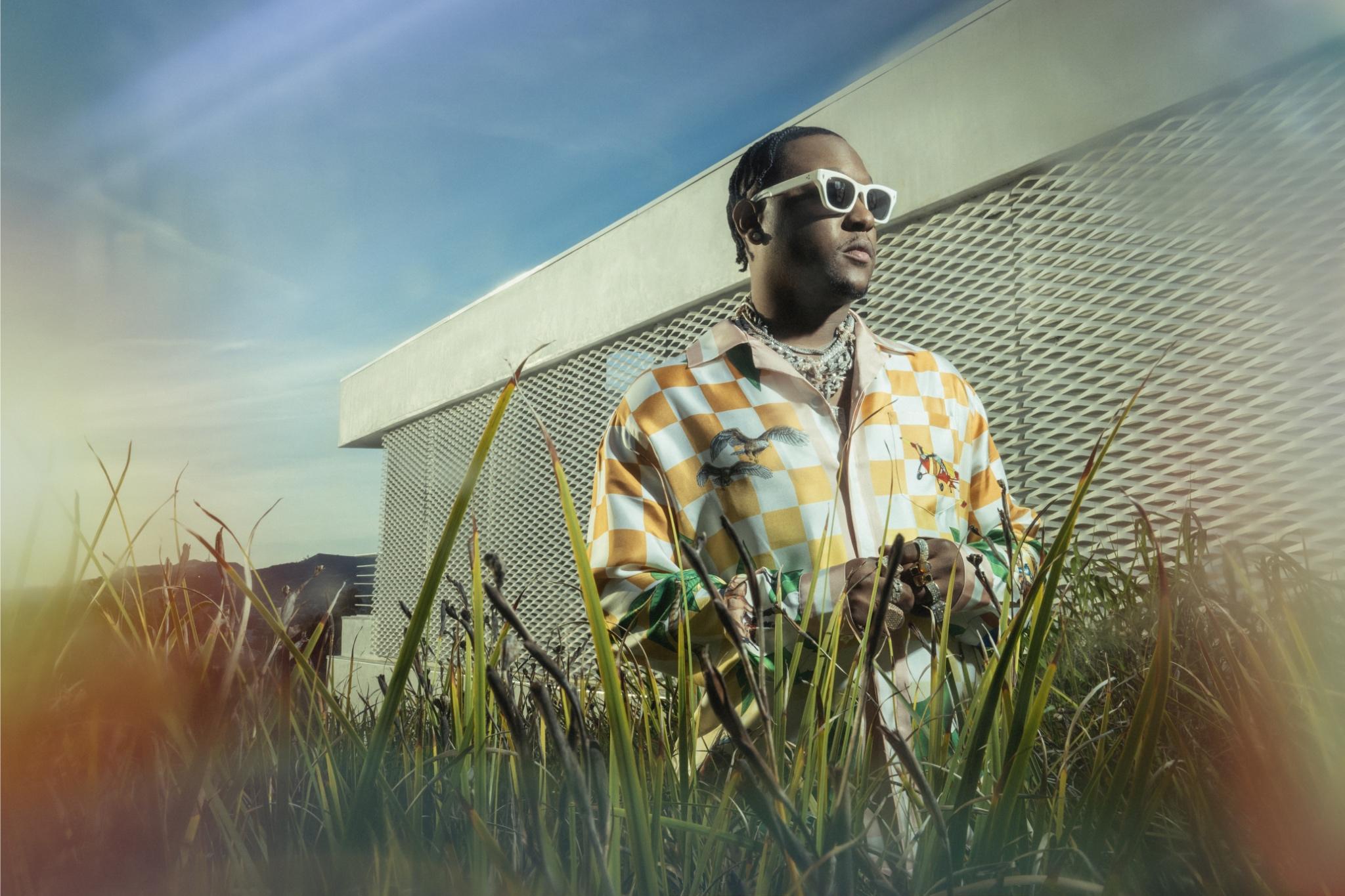 Pushing Forward — Hit-Boy Discusses Family Roots & Music
In this exclusive interview Hit-Boy, the multi-hyphenated musician discusses his career, family and how he continues to keep his way above water.

By Chris Lawrence

Jul. 7 2023, Updated 4:18 p.m. ET
Chauncey Alexander Hollis Jr., aka Hit-Boy, is one of our generation's most important producers and musical talent. Explore his journey as an artist and what's next for the California native.
In this exclusive interview, learn more about the man behind the music, his passions, and how his family is the rock of his career.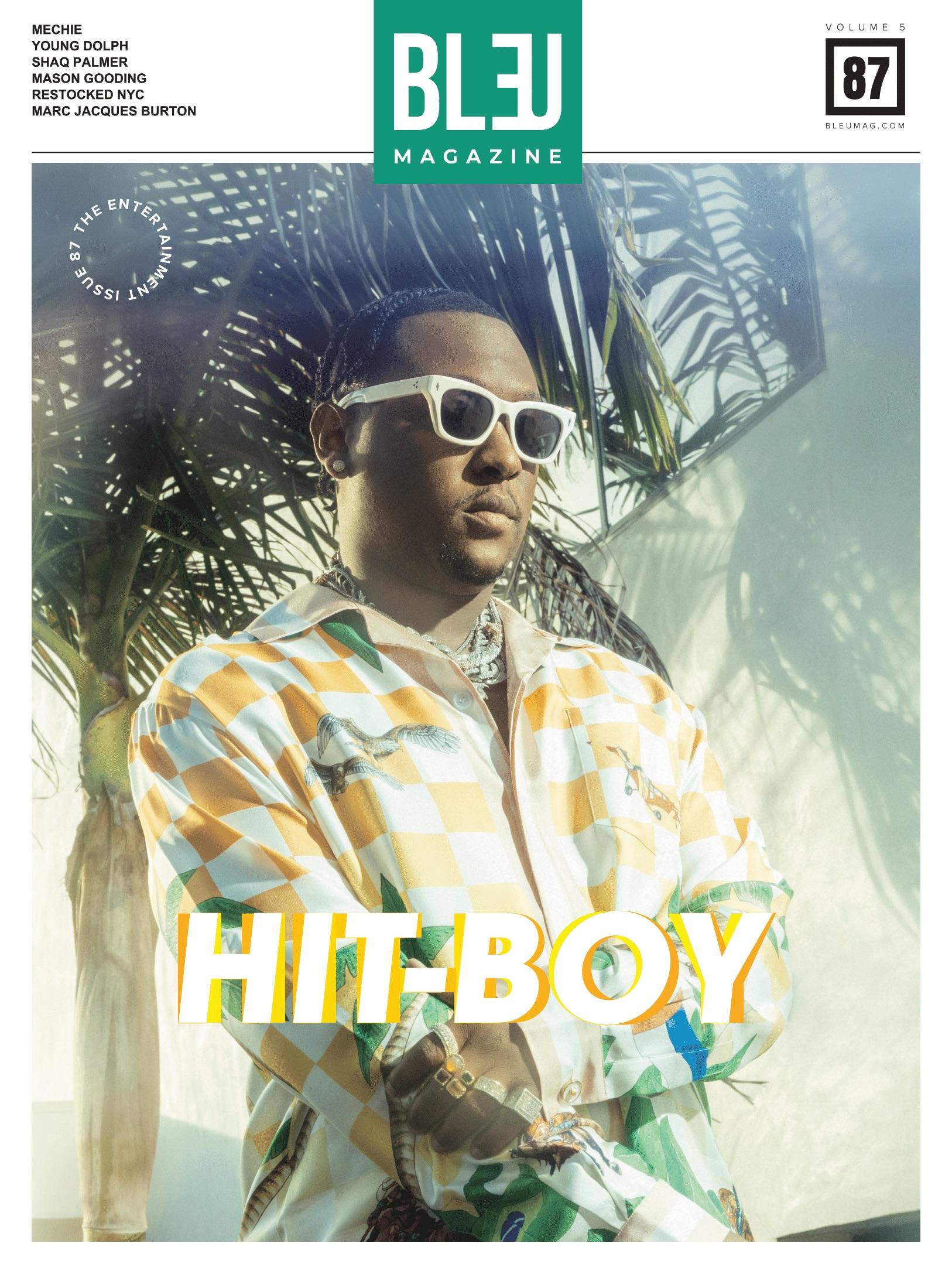 Originally from Fontana, California, Hit-Boy was introduced into the music industry through family.
"My uncle made music; he was in an R&B group called Troop," Hit-Boy told BleuMag. "I lived with my uncle when they [Troop] was at their height, so I saw a whole lifestyle and something I was intrigued by."
Article continues below advertisement
At 17, Hit-Boy created the Surf Club. While it later became the name of his label, it started as a group, a movement if you will. A place for him to create music (both as an artist and a producer), work on his craft and represent lifestyle.
"You can go back, and you can hear Drake rapping about Surf Club way back," Hit-Boy says matter-of-factly.
A lone DM on Myspace from producer Polow-Da-Don jump-started his career. A career that's afforded him the chance to work with an ever-growing list of artists (Beyonce, Jay-Z, Kanye West, Nas, Travis Scott, to name a few) and has earned him four Grammy wins and 12 nominations.
Article continues below advertisement
For a man with such career-defining and applauded records, he's very reserved. There's no tagline on his records to speak of. Despite knowing his records, most wouldn't be able to pick him out of a lineup. Don't mistake it. He's not secretive, but for sure, a private person. I've asked him if there's a special someone in his life or what he wants to say about his relationship status.
Article continues below advertisement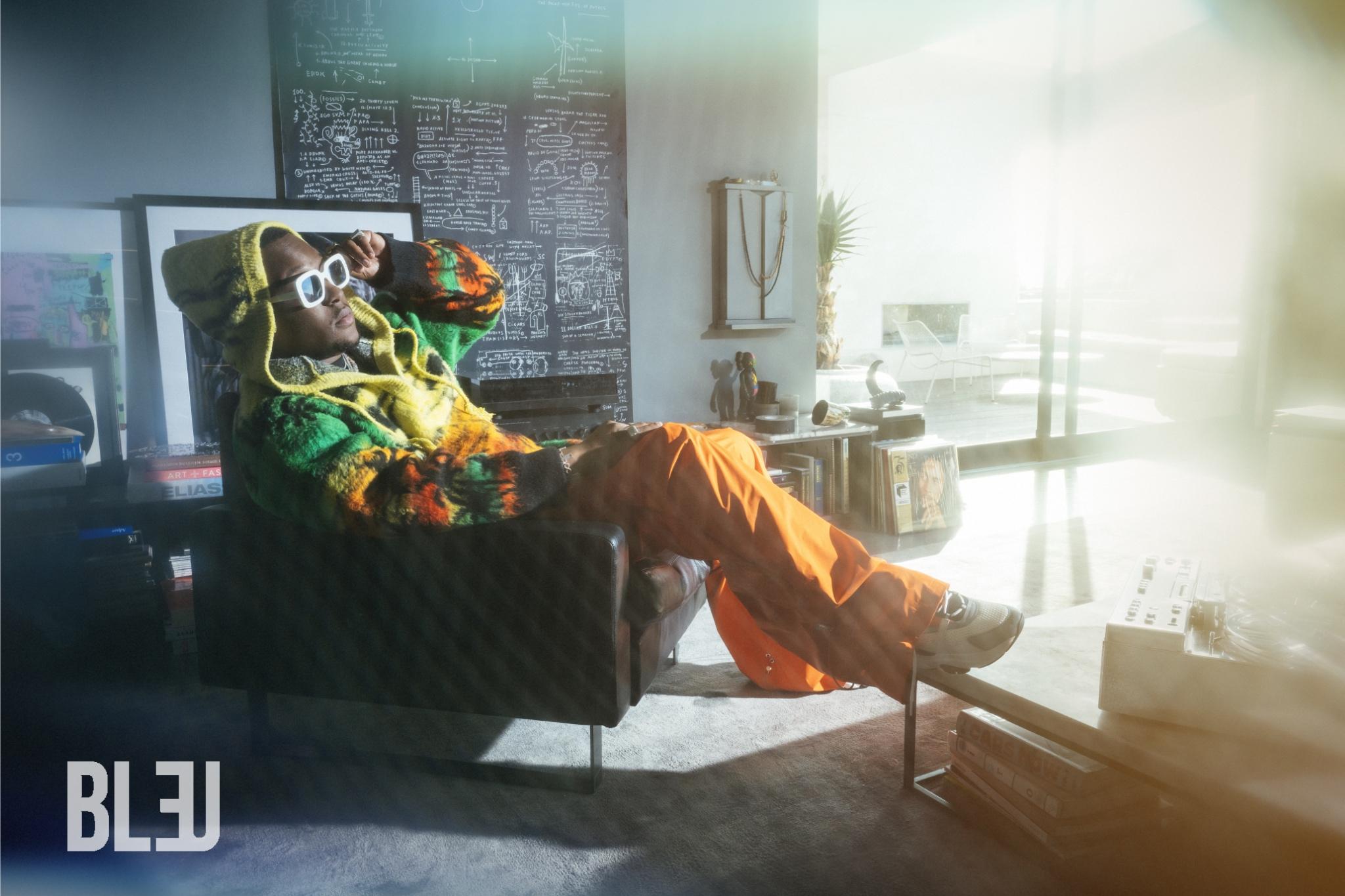 "I got a relationship with music, and I'm just watching my son everyday. Man I'm just chilling right now," he said.
His publicist laughs during this, which lets me know everyone knows this man is about the work. And honestly, in a world where so many put fame before talent, it's refreshing to see the reverse.
Article continues below advertisement
By the time of this interview, several new projects that Hit-Boy was involved with will have dropped and or will be promoted as coming soon. He executive produced Belly's album; he's currently working on his fifth album for Nas. Last but not least, his latest effort, Surf or Drown Vol. 1, was released in April, and visuals to support that project are currently being shot.
He's not riding the wave; he's creating them. And just like waves in the ocean, each one seemingly bigger than the next. Sit back, and let's learn a bit more about the man himself.
Article continues below advertisement
What's your process like when you are creating music?
"My process is forever changing because I do multiple things. I recorded most of Nas' stuff as far as laying his vocals down. I started becoming more of a vocal producer rather than just a beatmaker. It helps with the overall thing of being a producer, getting in the trenches, and learning different ways to inspire the room."
"Sometimes my main job might just be to [an] engineer so that's something I grew into. It's always changing. As far as creativity, I keep that organic as possible. Just let the moment just lead and let what's going on in the room. I don't have a specific process; everything I do is really on the spot and what I'm feeling at the moment. I feel like I have the most success when I'm just vibing on my own."
Article continues below advertisement
What's the biggest lesson post your first successful hit [Ni**as In Paris]?
"Biggest lesson I've learned? Try to get 10 more records like 'N**gas in Paris.' I had a lot of other big records, but you really got work that moved because that's only going to last for that moment. No matter how big the song is. No matter how revered that song is, it's going to have its capsule in that time and place."
"You can't ever lean on one thing to say, 'Oh, I'm good at this game forever.' Nah, bro, you gotta keep pushing and keep putting the pressure on. I'm knocking songs out and albums out like its clockwork."
Article continues below advertisement
Did you feel like people try to limit you to a record like that or were you allowed to explore other sounds?
"There was a definitely a lot of "I need a N**gas in Paris." I didn't even know that record was going to be that until they put their vocals on it. Even that beat alone, I played that beat for multiple people that didn't take it. It always got land in the right place. It kind of confuses me when a person boxes me in like that, versus wanting to come in and seeing the best stuff I have to offer or if we need to cook up something from scratch, cool."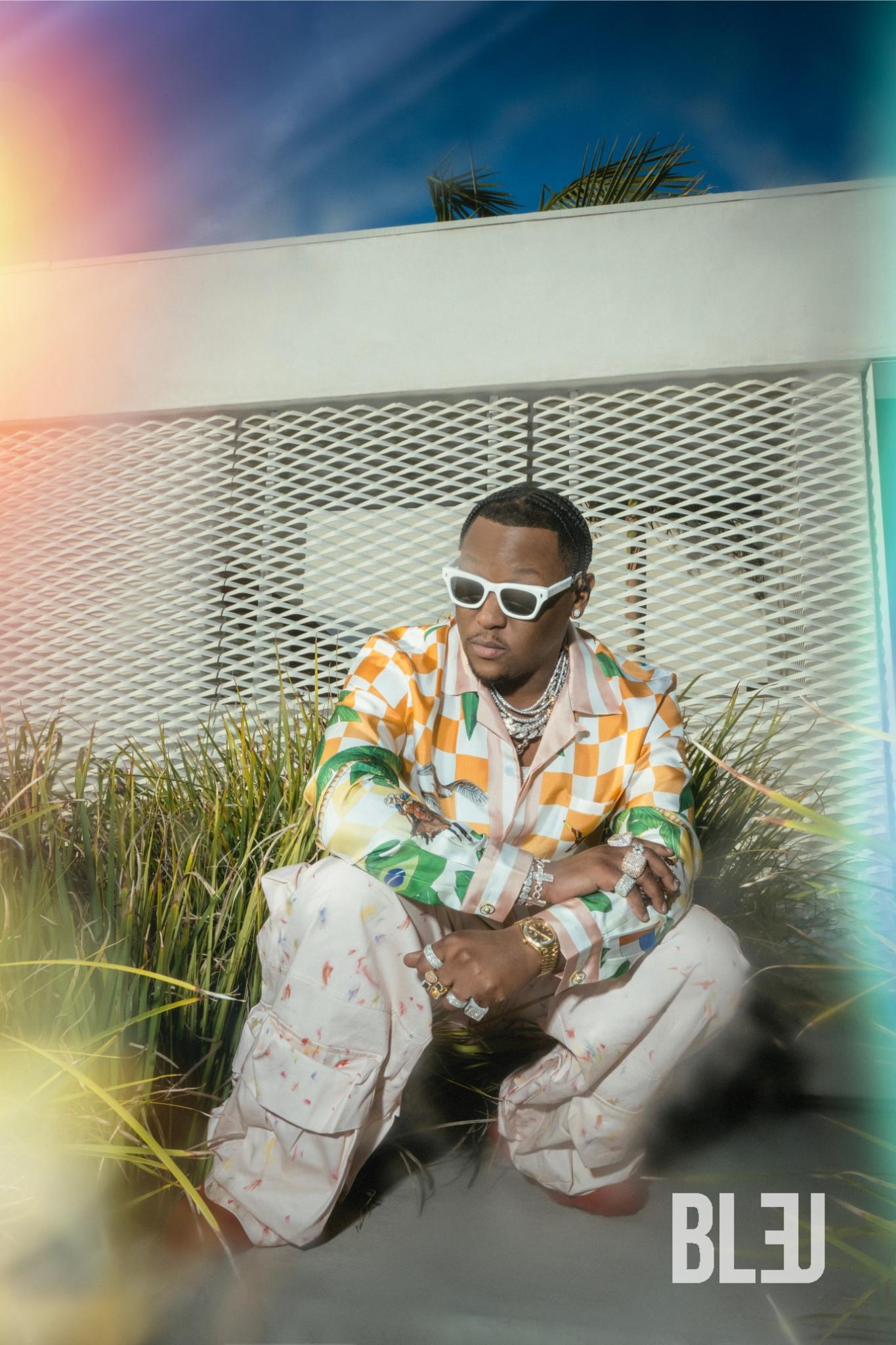 Article continues below advertisement
"For them to put me in a box like "Oh I need this," like I don't even know how I made that shit. I just make music. I make vibes that I feel in the moment and they become what they are supposed to become."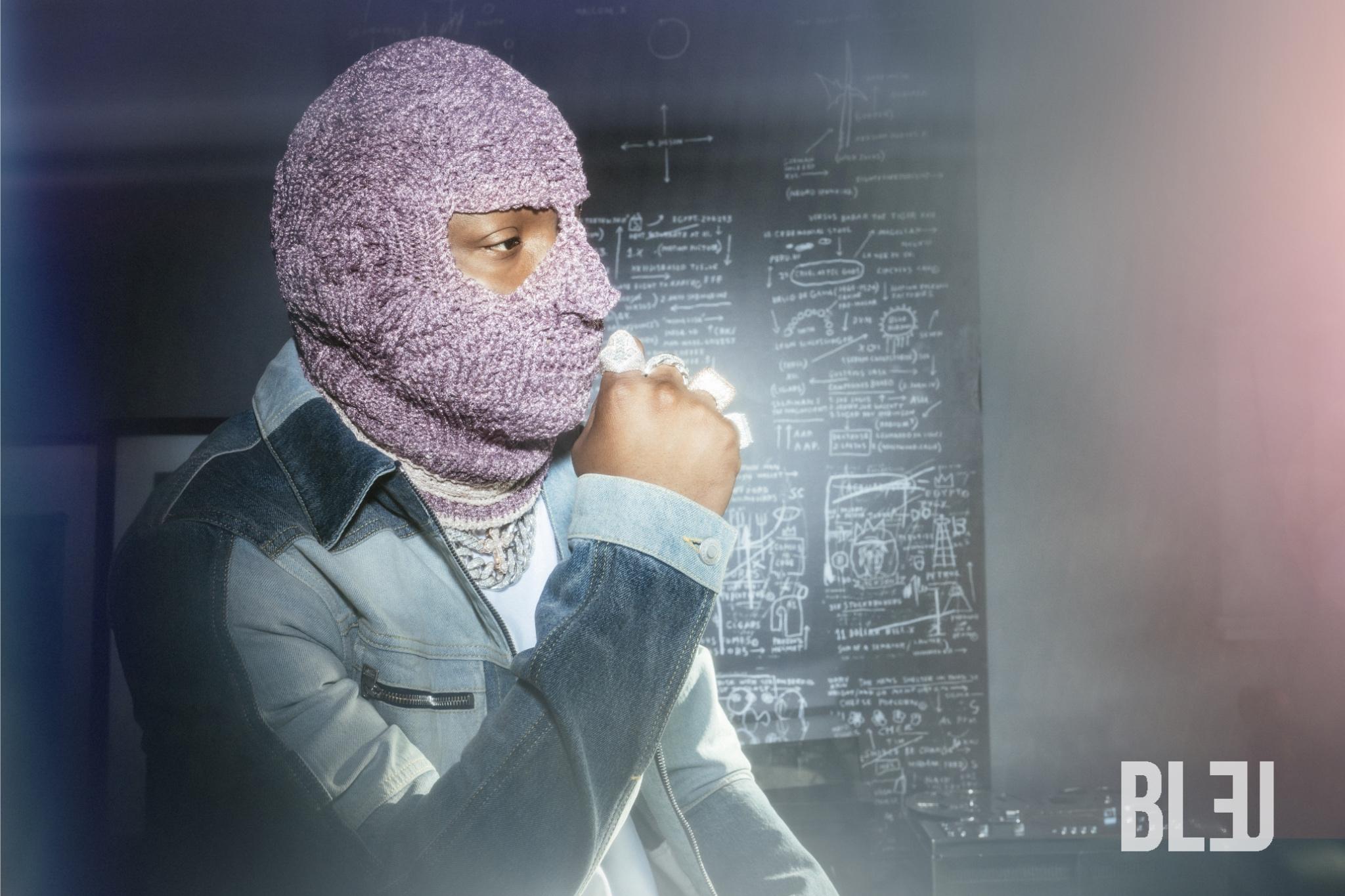 Article continues below advertisement
What inspired by The Surf or Drown project?
"I really went through some real stuff. Post my biggest records; It was me really trying to figure this out and get out of the box of people feeling like my moment had passed. To me, that's how I looked at it. As much stuff I was doing, I felt like my brand was digressing as far as where the game was going. That's what pushed me to say, 'I had to surf through this shit.' I had to really beast and become the best producer I could be. When I had the opportunity to work with Nas, Benny The Butcher, or whoever I'm working with, I just really got to surf on whatever I'm doing."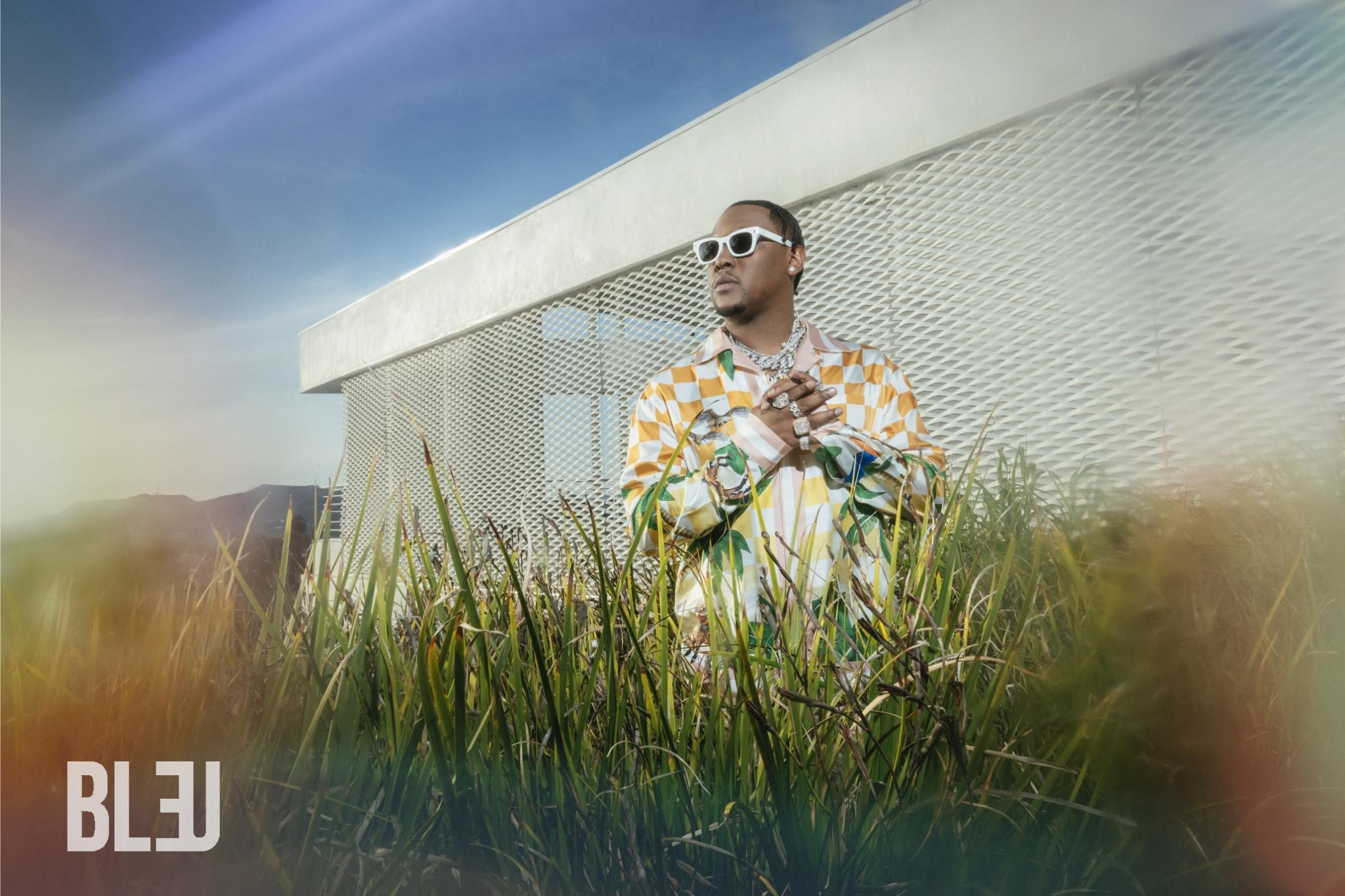 Article continues below advertisement
What tracks are you loving the most?
"Most definitely, every song got a special place in my heart. Hearing my dad rap from prison on the first song [Big Hit (Intro)] to set that [album] off. In retrospect, when I was seven or eight years old, he used to rap for me over the phone and send me rhymes that he wrote. So to have that full circle moment — something we always talked about doing music together and be able to get that off and people get that context. It was an ill moment. On Make The Rules, my three-year-old son's vocals are on there, shouting out Surf Club and saying little fly stuff. It's a family thing."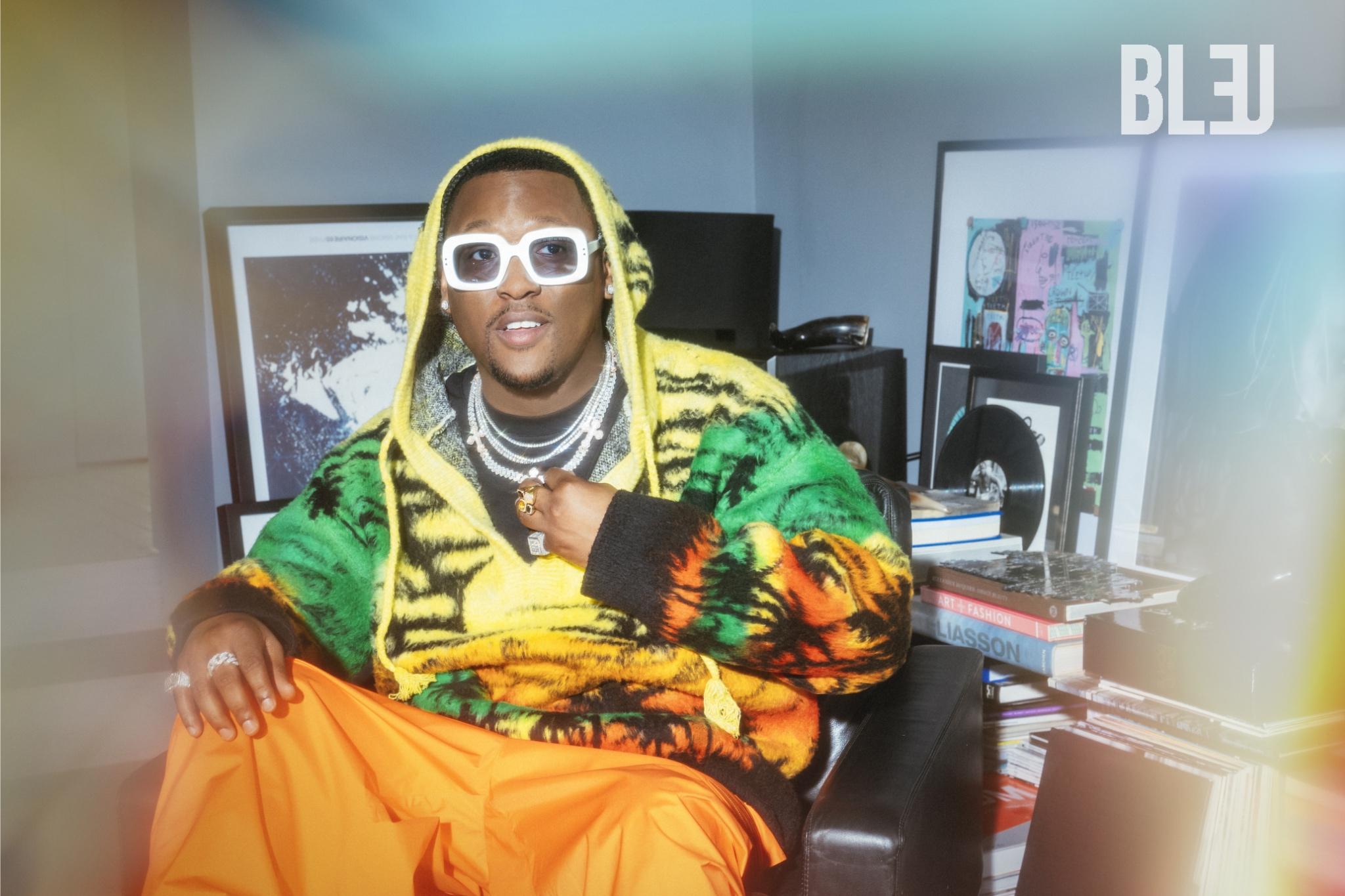 Article continues below advertisement
You mentioned earlier about going through some things. What were some of the things that kept you going?
"I worked through it. Anytime I was going through something, I knew I could lean on my family. Plenty of times, I went to my mom like 'I've been through so much, not sure I can keep going.' She always encouraged me to keep going — she saw me making beats since I was 15 or 16. I always leaned on the fact that I loved music and regardless I'm going to be doing what I gotta do."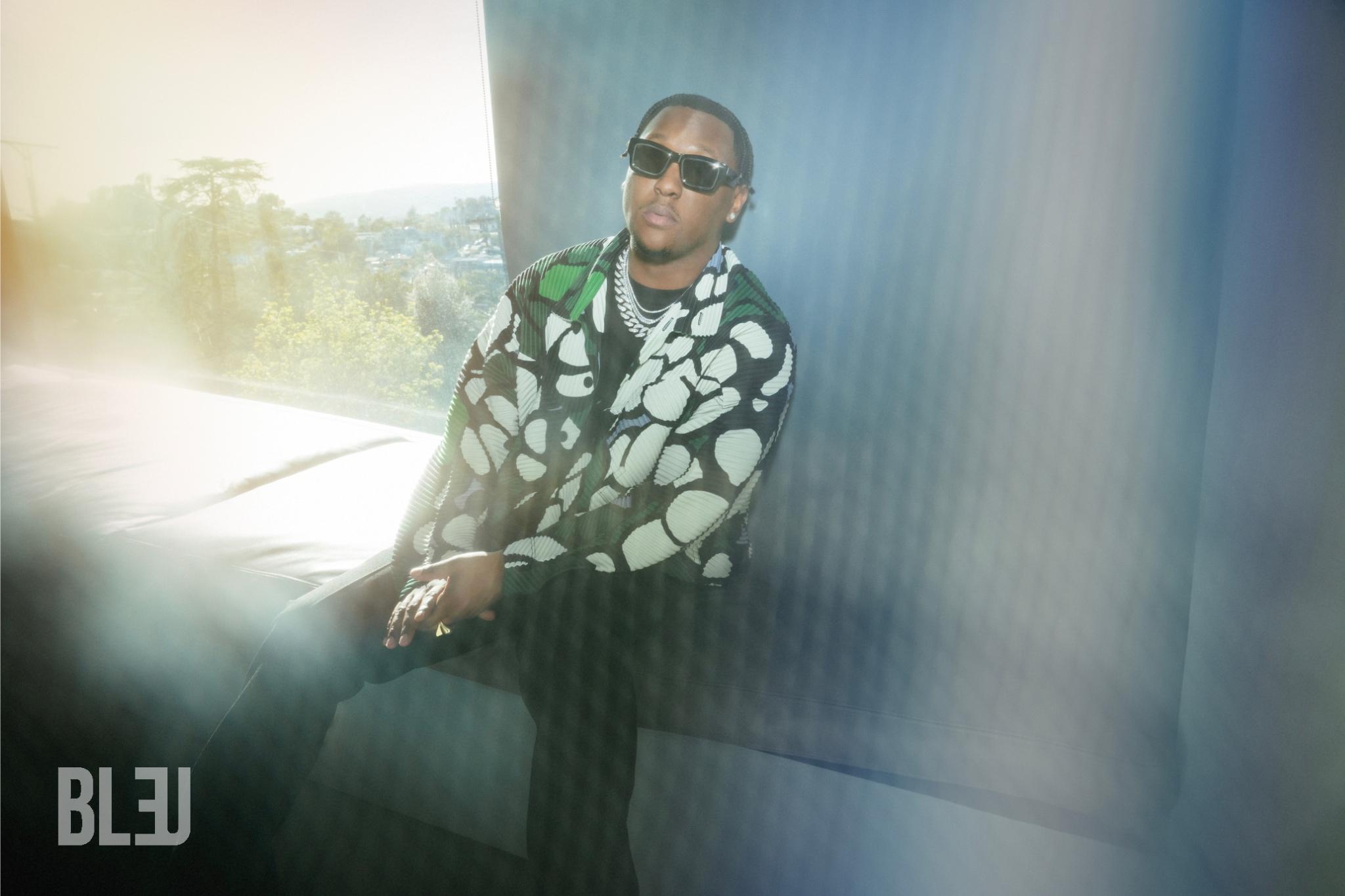 Article continues below advertisement
Do you have a wishlist of artists that you would love to work with or someone in your mind you've been creating for?
"Kodak Black and Stevie Wonder. [Laughs]. I'm just open to talent. I see the game is forever shifting, and new waves are coming in. I'm the type of the person to work with a new artist and vet and try to get them my all. I'm really open."
What's the proudest moment of your career thus far?
"Surf or Drown — it encompasses the struggle and things I've been through. I'm still keeping this shit fly, keeping it wavy. Even on the artist' tip, there were times I was really off this shit, feeling there's no chance for me. Then I drop something like this and get support from so many dope artists, dope people in general. That's just more energy to keep it going. I like where I am right now."
Article continues below advertisement
You obviously have a relationship with fashion and your own personal style. What motivates you from a style standpoint?
"I've always switched up my style. Back when I was 19, I moved to Atlanta, I used to wear these long socks in different colors, and people would always point that out. I always try to have something that's a stamp. When people see me with the rings now, it makes sense. As far as brands, most of the things that are at Max Field or H. Lorenzo. From Bottega Veneta to Marni to Casablanca. Mix that up with some forces or Jordans, and you straight."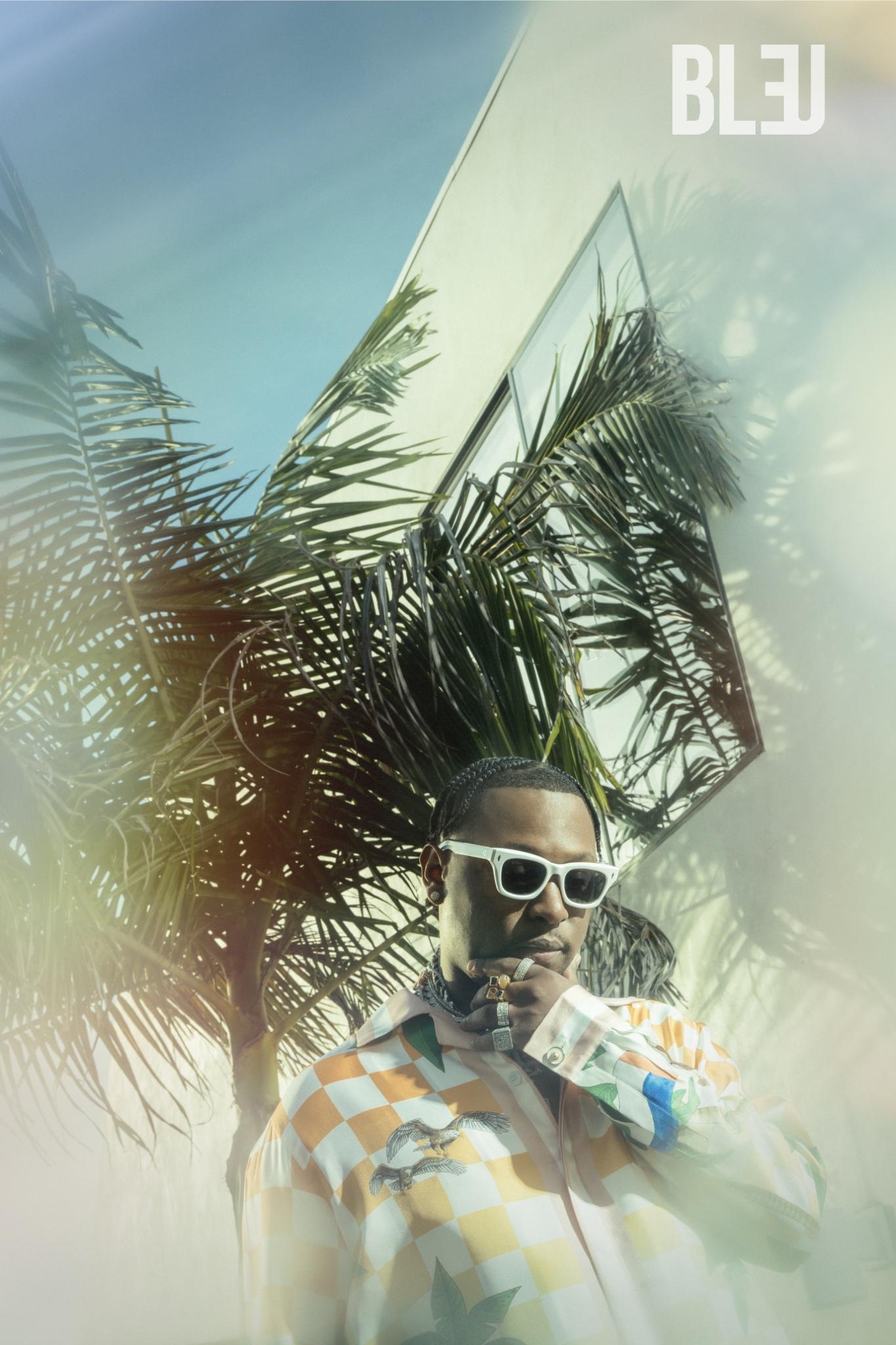 Article continues below advertisement
What can people expect from you in the future?
"Definitely more Surf or Drown volumes. Me and The Alchemist got more going. Me and Nas. Me and Belly's album. Working on music with Benny The Butcher. I did his album Burden of Proof in 2020, and it was the largest-selling album of Griselda's history; it's just ill to have a continuation of that."
What do you want your legacy to be?
"Greatness. I want people to associate me with being quality and being on the track of greatness. That's how I look at Kanye. Like Pharrell. No matter what they do, you always think about their greatest moments. I want to be just like that."