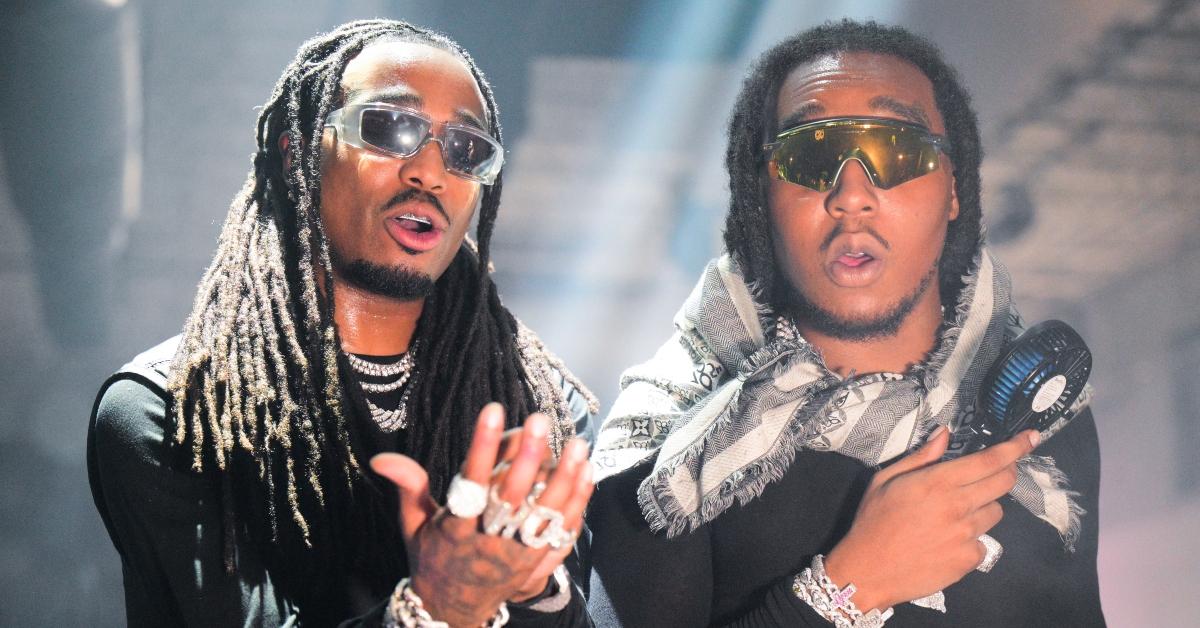 Takeoff's Untimely Death Inspired Quavo to Take a Political Stance Against Gun Violence
Takeoff's tragic death made his Uncle Quavo an advocate for gun violence prevention laws — here's the truth about his political stance.

By Sughnen Yongo

Nov. 20 2023, Published 5:24 p.m. ET
In late 2022, the hip-hop community was stunned by the announcement that Takeoff had been murdered during a dice game at a Texas bowling alley that turned fatal.
According to the Harris County Medical Examiner's Office (per Page Six), the rapper died from "penetrating gunshot wounds." Since the incident, police have arrested a primary suspect by the name of Patrick Xavier Clark.
Quavo, Takeoff's Migos groupmate and biological uncle, was at the scene when the shooting took place. Since then, he has spoken out quite a bit about what happened.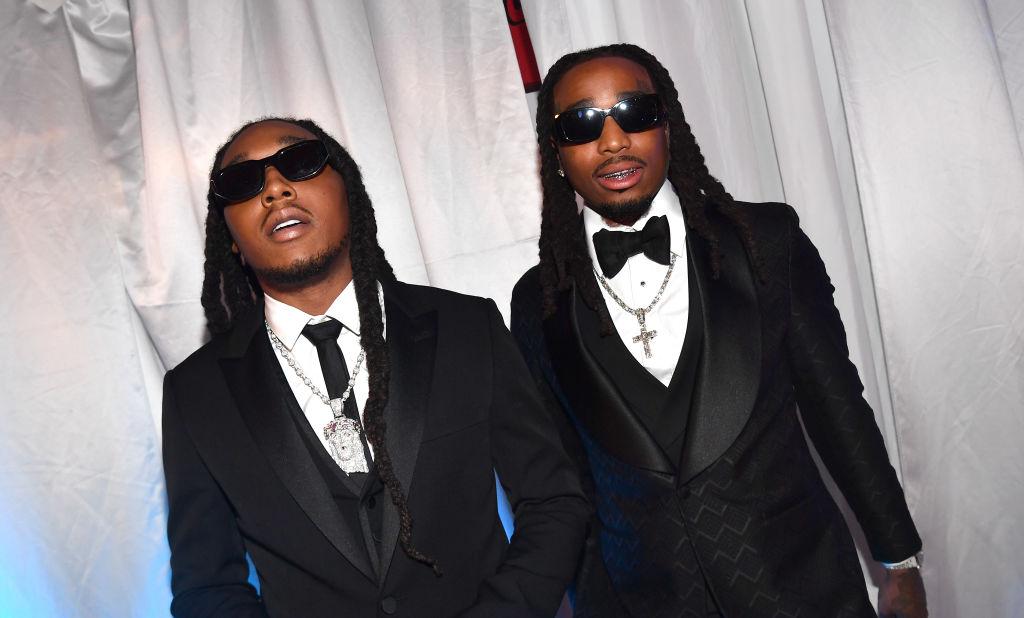 Article continues below advertisement
"It's so hard to tell you I'ma miss you because you always with me and we did everything together," Quavo wrote in a since-deleted post on Instagram. "Since we were kids you have been by my side lookin' up at me, them eyes waiting on me to make the next move."
Amid his grief, Quavo is putting his pain into reform.
The GRAMMY-nominated recording artist visited the White House in D.C. to talk about the impact of gun violence and the urgent need for stricter gun violence prevention laws.
Article continues below advertisement
Following Takeoff's death, Quavo joined the White House in its stand against gun violence.
One year after Takeoff's death, Quavo visited the White House with his mother, Edna Maddox, to talk about gun violence reform and how it is affecting people — more specifically, people in urban neighborhoods.
In an interview with ABC News anchor Rachel Scott, the rapper expressed his concern, saying, "I know a lot of people out there that lost their family to gun violence, and I think ain't nothing getting done about it."
Article continues below advertisement
It's a sentiment that resonates with too many, and Quavo is determined to turn his personal tragedy into a catalyst for change. During the interview, Quavo also discussed the personal impact that the shooting had on him.
"I'm a survivor. I was there, so at the same time, it could have been both of us gone," Quavo said. "So, I look at this as me being alive I have to do this job and make sure everybody's aware that losing my nephew, you could be in the same position."
Article continues below advertisement
Article continues below advertisement
The report noted that "in 2021, among males, Black or African American (Black) males had the highest age-adjusted rate of firearm-related homicide (52.9 deaths per 100,000 standard population)."
Since Takeoff's passing, Quavo has continued to honor his legacy both on and off-camera. Quavo and his family launched The Rocket Foundation, a foundation dedicated to putting an end to gun violence.
According to the website, the foundation was "established to support programs which are saving lives through proven, community-based solutions to prevent gun violence."