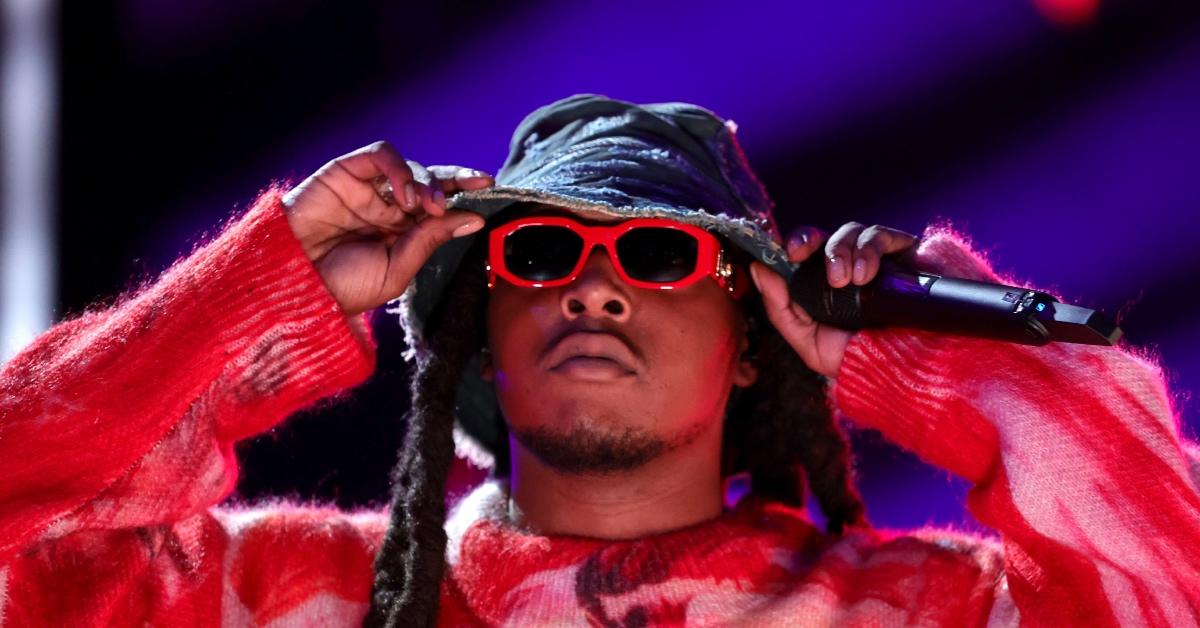 How Did Takeoff Die? Details on the Rapper's Career and Untimely Death
On Nov. 1, 2022, the Hip-Hop community mourned the loss of icon Takeoff. The Migos rapper was shot and killed in Houston. Who killed Takeoff?

By DJ Chalant

Jul. 11 2023, Updated 3:34 p.m. ET
On Nov. 1, 2022, the Hip-Hop community mourned the loss of music icon Takeoff. The rapper, who made up one-third of the Migos group, was tragically killed. He was only 28 years old. Although Takeoff may no longer be here with us today, his legacy will carry on through his music and that of the other Migos group members.
If you were (and probably still are) a fan of Takeoff, we're here to provide you with all the details on how the Migos group formed and more importantly, the updated details surrounding his death.
Where is Takeoff from?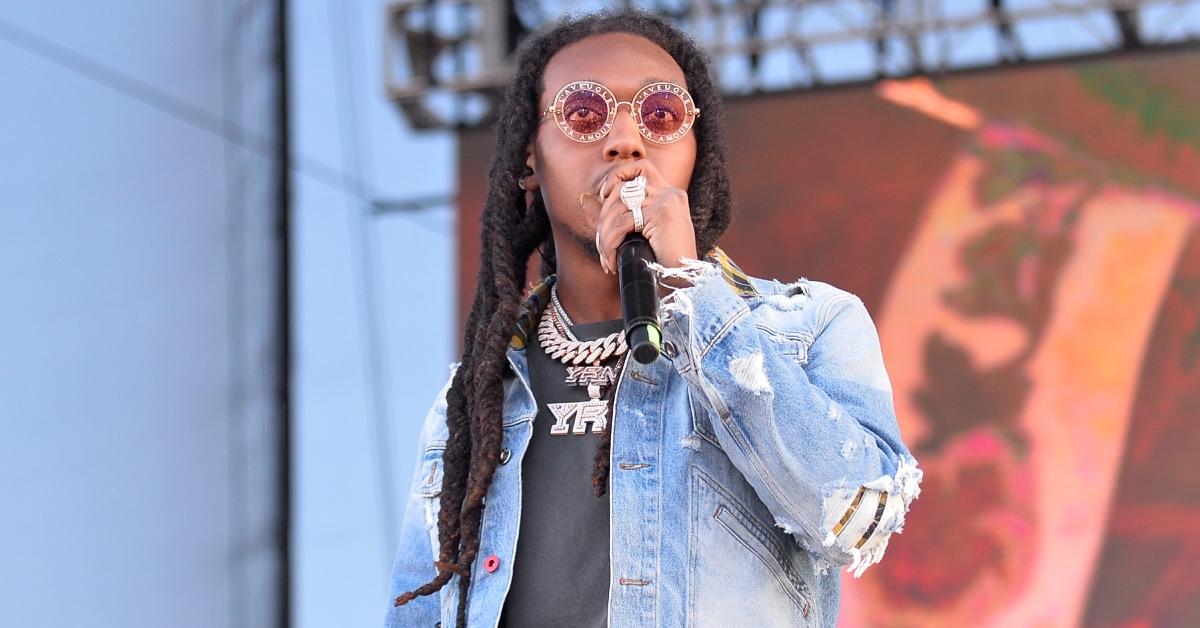 Takeoff, born Kirsnick Khari Ball, was from Lawrenceville, a suburb of Atlanta, Ga. The rapper was born on June 18, 1994, and fell in love with music at an early age. He reportedly began making beats in the seventh grade, but it wasn't until 2011 that he began producing music on a professional level.
Article continues below advertisement
Takeoff is often credited for starting the Migos group.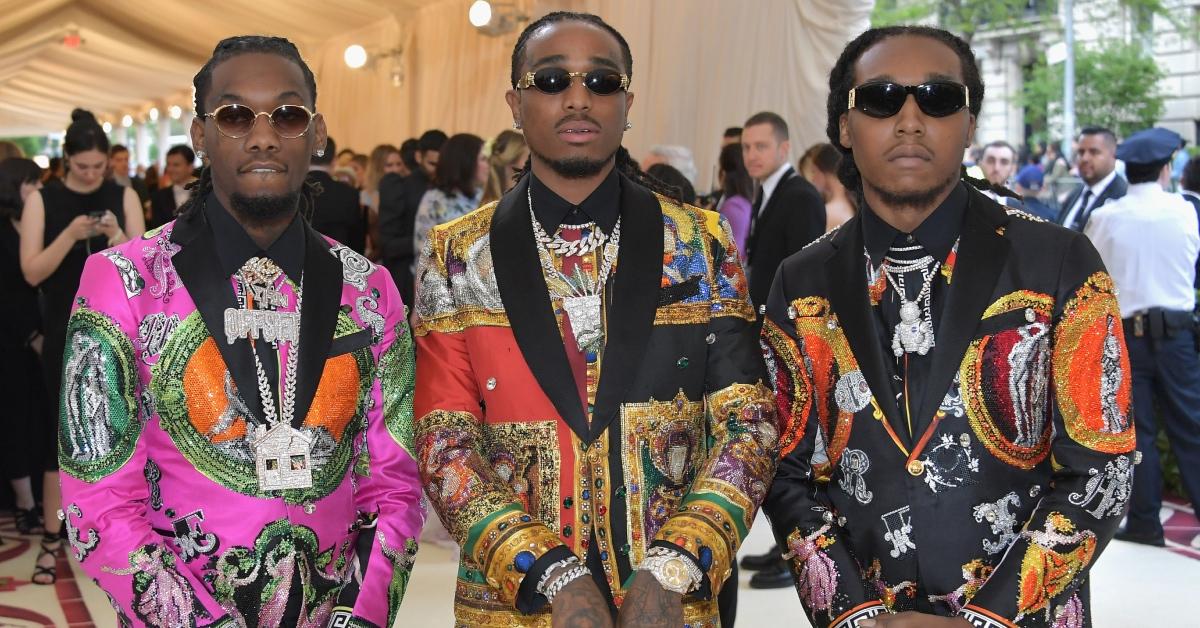 Takeoff is often credited for starting the Migos group with his uncle Quavo and his cousin Offset. They began performing under the stage name Polo Club before changing the group's name to Migos, a take on the Three Amigos. It is well documented that the other group members were more into sports and other activities, while Takeoff was locked in with music from the start.
"When Quavo was out doing sports, I was in the studio, what we call the bando, making music, going hard," Takeoff admitted during a 2013 interview with Fader.
Article continues below advertisement
In 2011, Migos began gaining local traction in Atlanta after the release of their song "Bando." As of July 2023, the video has over 13 million views on YouTube alone. But, if we're being honest, it was their 2013 single "Versace" that catapulted the group to a new level of notoriety. "Versace" was uniquely different from the other music being dropped at the time.
It was a sound that, when you first heard it, you either loved or hated it. And those who hated it, well, they eventually grew to love it as it began to influence the sound of modern rap. Although it can be repetitive, it was also quite captivating and innovative. A key element of Hip-Hop culture is to create something fresh and original, and with Takeoff on their side, the Migos did just that.
Article continues below advertisement
How did the Migos rise to fame?
While "Versace" helped launch Migos into the spotlight, it was the co-sign and and collaboration with Drake that catapulted their musical careers. With Drake being featured on the remix of "Versace," it was as if the group received the stamp of approval, allowing them to go on and produce hit after hit.
Article continues below advertisement
Takeoff and Migos went on to release four official albums, including the highly acclaimed Culture and its sequels, Culture II and Culture III. They have many charting singles that have become rap staples, including "Bad & Boujee", "Fight Night", "Pipe It Up", and "Motorsport," to name a few. The group also took home trophies from the BET Awards, MTV Video Music Awards, and American Music Awards. Oh, and let's not forget they were Grammy nominated!
As a solo artist, Takeoff released the album The Last Rocket, which was met with widespread favorable reviews. Critics praised Takeoff for his technical rapping abilities. The album highlighted Takeoff's potential as a solo artist, and fans were eager to see what the future would hold for him. The most recent release in Takeoff's discography was the collaboration project with his uncle Quavo titled Only Built For Infinity Links.
Article continues below advertisement
Takeoff was shot and killed in Houston. Who did it?
Unfortunately, Takeoff's career and life was cut short after he was shot and killed in Houston. According to CNN, Takeoff was shot outside a private party held at 810 Billiards and Bowling in Houston. After an argument broke out, Takeoff was left fatally wounded.
Article continues below advertisement
Following the traffic event, police stated that Takeoff had been an "innocent bystander." Although no one has been convicted over Takeoff's death, a grand jury indicted Patrick Clark on a murder charge in connection with the shooting, per CNN.
Takeoff leaves behind a great legacy in Hip-Hop. Many music connoisseurs argue he was the most talented member of Migos, not to mention a rap genius. Those who knew or spoke with him describe him as someone full of positive energy and fun to be around. Takeoff was a bright light in our culture and he will be missed!