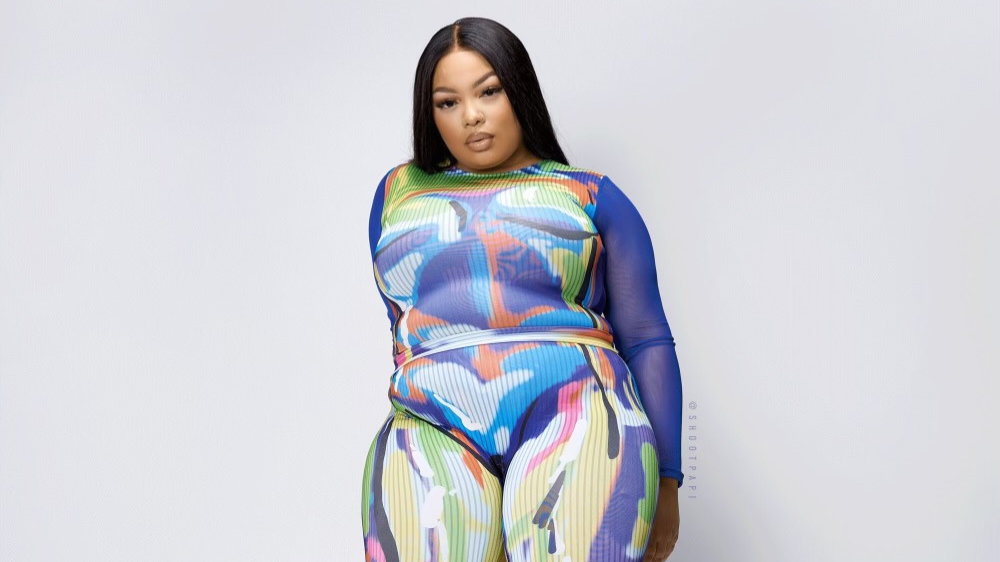 Maiya The Don: The Serene Stepper
By Jerrod Eastman

Dec. 28 2022, Published 10:00 a.m. ET
Maiya The Don has been nothing short of infectious when it comes to her music. Since her new hit, "Telfy," she has solidified herself as a highly anticipated artist.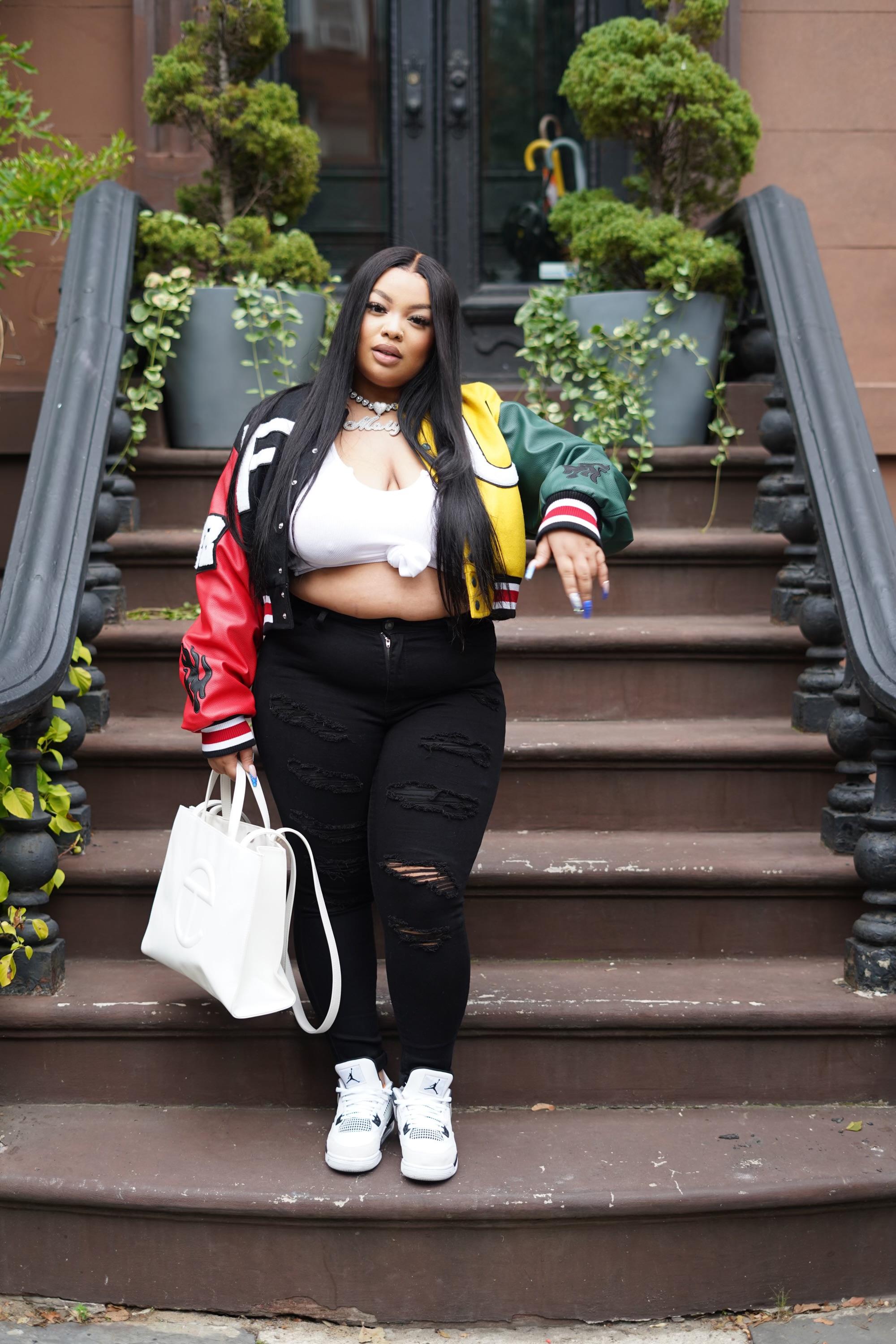 Q: What made you want to avoid taking music seriously before meeting your manager?
A: Well, I grew up in the system. I never felt safe enough to think about what I wanted to do or dream because I had a lot going on as a child. When I felt safe enough to decide what I wanted to do, I decided the best option was to go to college.
Q: What made you want to trust your manager with your music career?
A: The fact that he told me that he believed in me and didn't know me too well made me trust him. Plus, he was already working with artists I was familiar with.
Q: Were you always someone popular growing up?
A: I was well-liked. Anyone who I had a conversation with felt my good energy. Because I was bullied, I always assumed that people wouldn't dislike me if I were friendly and outgoing to everyone.
Q: How do you feel when you are publicly noticed for your work?
A: I love it! I'm still not used to it yet! Because I feel I have impostor syndrome. I walk around as a regular person because that's how I feel. I'm not a celebrity or someone special. But being from New York, it warms my heart to know people support my music. All my supporters are like my cousins on my daddy's side.
Article continues below advertisement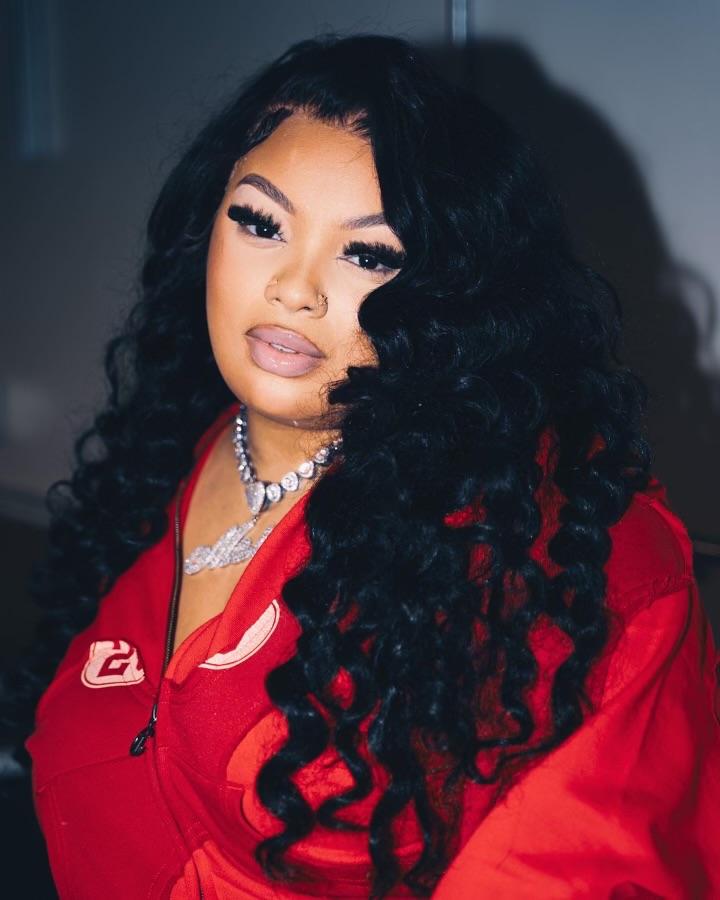 Q: What would you want your fans to take away from your music?
A: I hope they take away a piece of my confidence. I want anyone listening to my music to feel like they are shitting on anyone they're around.
Q: Would you say you figured out Tik Tok's algorithm for success?
A: The algorithm? No. I built my platform as a way to understand my fans. I'm not super niche based. I always say people are following me for me, so they will support me no matter what I do. I could drink a bottle of water, and they're going to say, "Period!!!" Being you're genuine with your supporters will lead to longevity.
Q: What is the hardest transition from before rapping to now?
A: There are a couple of things. Number one is the amount of sleep I'm getting. I love getting my beauty rest, so running off of 3 hours of sleep is crazy to me. Going out and partying until 4 a.m. and then having to get up at six is new to me. I'm impressed with how I've been handling it, though. Another thing is the opinions people have. Since I was bullied as a child, I'm quick to want to put somebody in their place and respond.
But, where I want to be in my career is similar to Beyoncé. I don't mean the person. I mean the adjective. How unreachable she is because of her superstar status. I'm trying to train myself now, so it's not as hard in the future when I'm bigger.
Article continues below advertisement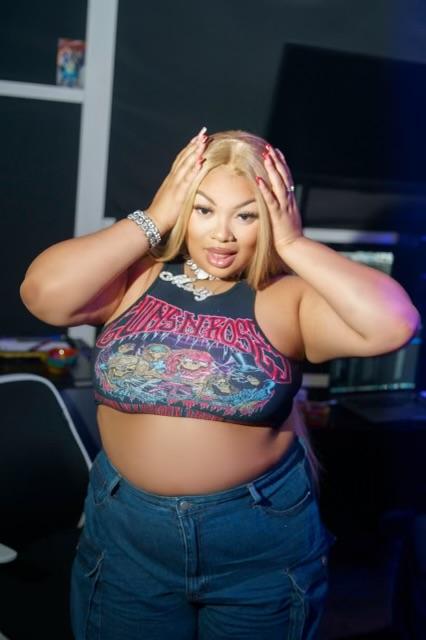 Q: How has your family felt about your success?
A: It depends on who we're talking about. My 16-year-old sister is my best friend, but she's so unimpressed by everything I do because I'm her sister. She isn't impressed unless someone else is involved. I told her I got paid to go to a party at Starlets, and it didn't impress her until I showed her I was with A Boogie. Then my mom said, "Oh, you're famous now? Okay, go do the dishes." I love it, though. It keeps me grounded. If I don't want to be Maiya The Don, I can go home and watch a movie with my dad or go with my little brother and ignore the world.
Q: Would you say they are your peace?
A: I would say that. Being able to talk to the people closest to me and know that it's genuine. They're not asking me to hear unreleased music or anything like that. That's the only part of my life that hasn't changed.
Q: Do you like recording or performing the recording more?
A: Oh my gosh. Both! I love recording because I have so many thoughts on my mind. I have ADHD, so I'm thinking 100 miles a minute and hearing 700 voices in my head. When I'm recording, that's the only time my brain is quiet. I might have to say performing because the feeling I get when I walk on and off is crazy. I'm never nervous. I'm never scared. I'm always excited because my confidence is about to shut shit down. Even if they don't know who I am, they will know today.
Article continues below advertisement
Q: What's your favorite record of yours?
A: My favorite record has yet to be out, but my favorite thing I've done so far is my 'On The Radar Freestyle.' It's called "Bars". I wrote it the day my grandfather died. He died the day I released my song "El Nana," and I was upset about it. I couldn't do anything but go to the studio. That's the best thing I have done lyrically.
Q: What inspired your visual fit, "Telfy"?
A: It was last minute, but I wanted it to be real. Like hello?! I wanted it to be my friends and me but elevated with higher production. Instead of feeling like I paid someone $200 to record me. One of my favorite videos is Busta Rhymes's "Touch It." They had the background to match the outfit, and I said I needed to have that fit this video.
Q: What's your dream collab?
A: I would say, Drake, Jay Z, or Beyoncé. Those are my favorite three artists.
Q: How did your connection with Flo Milli happen?
A: Actually, she just DM'd me. Her message was, "hey girl! I love you. I love your song. I'm coming to New York, and I want you to perform. I love her so much. She's so sweet and kind. I appreciate her.
Q: What's your favorite performance that you've done so far?
A: Probably Albany, New York. It was a huge crowd, and I got to open up for Glorilla, who I love. I think she's so hard.
That was my best performance by the way. I've never felt like that before. I went for six minutes straight. I was shocked because I was pretty far from home. The fact that they were going that hard for me had me, like, Period!
Q: How have you been balancing school and your career?
A: I've been hanging in by a thread. I'm almost done, so everything is primarily tests and papers. I'm doing the best I can, though.
Q: What does success look like to you?
A: Making the 12-year-old me happy, doing everything that I dreamed that I could do. So no matter how much money I may or may not have or how many people may or may not like me, as long as that little girl is happy, I'm good.
Q: When did you realize "Telfy" was a hit?
A: The day I recorded it. I didn't expect it to happen that quickly. But I knew everyone would love it.
Q: What should we be expecting from you in the future?
A: Oh my gosh, you can expect a lot more music coming out. I have a lot of features and stuff coming soon. You know, little brand marketing.