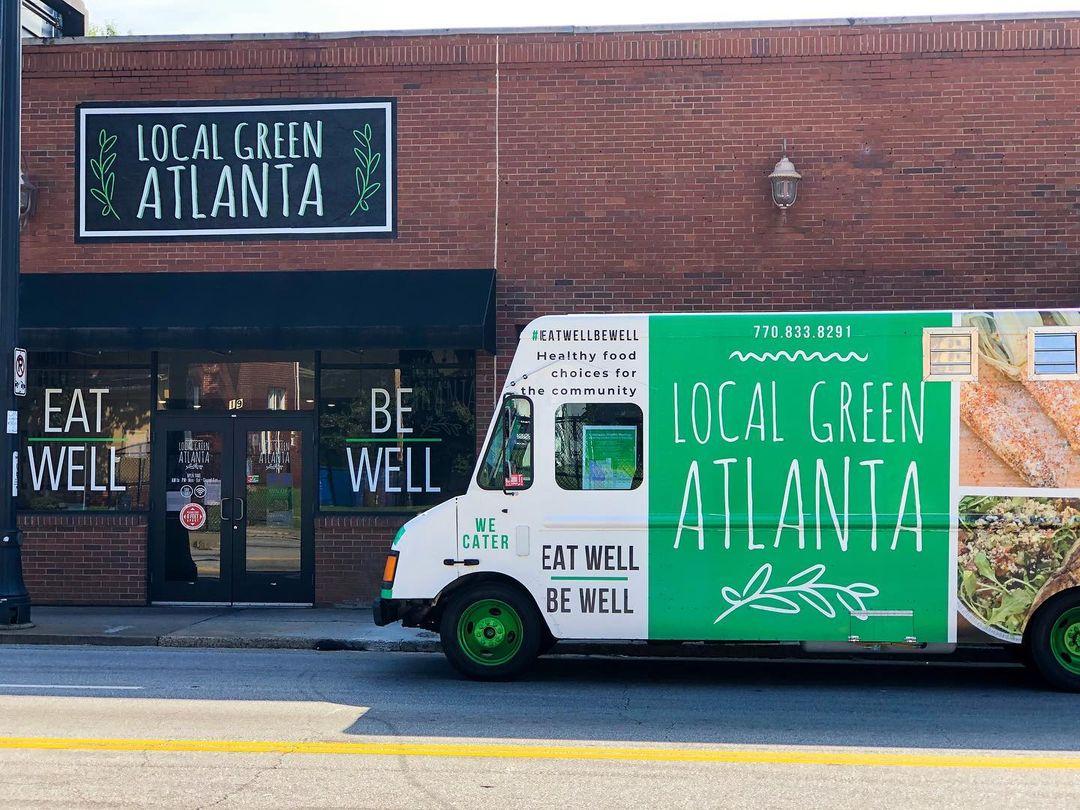 Food Truck Champs In The City
By Bleu Magazine

Jan. 5 2023, Published 10:30 a.m. ET
Few people can resist the urge to pass by a food truck. The hot food smells, good vibes, and cool themes typically make curiosity hard to fight.
Spotted at busy intersections, popular streets and plazas, or your favorite outdoor events, mobile meals are made with love and appreciated everywhere.
Check out these Black-owned food truck flavor-ites!
Harlem Seafood Soul
Located in the heart of Harlem; Harlem Seafood Soul is a state-of-the art mobile and food kitchen. Specializing in gourmet seafood and traditional soul food staples such as fish and chips, shrimp and grits, Harlem Seafood Soul offers many southern favorites. Launched by Chef Tami in 2016, food lovers can spot the eco-friendly mobile kitchen in front of the Harlem State Office Building on Adam Clayton Powell Boulevard and West 125th Street.
Article continues below advertisement
DF Nigerian Food Truck
Based in Manhattan and Brooklyn, New York, DF Nigerian's food truck is a family-owned and operated business specializing in Nigerian and African cuisine. Staples include spicy jollof rice and soup made from the seeds of the egusi melon. Nigerian staples are the footprint of many diaspora cuisines. The flavors and spice blends of DF Nigerian is widely-recognized by lovers of Cuban Puerto Ricanm and African American soul food.
Local Green
For something light, funky, and fresh, Local Green is your answer. Co-founded by songwriter Zak Wallace and his wife Robyn, Local Green is a vegan, vegetarian, and pescatarian restaurant serving fruits and veggies with flavor to food desserts first and the world immediately after! Menu items named after hip-hop figures like Notorious Tacos, Rappers Delight Philly, and the Badu Wrap, Local Green is not just a local hit. They can also be found in Orlando Florida at Walt Disney World's Disney Springs as the famous destination's first Black-owned food truck.
Article continues below advertisement
Bankhead Seafood
A gem on Atlanta's westside, Bankhead Seafood is a staple in the stomachs of its city. Recently purchased by rappers T.I. and Killer Mike, the historic restaurant turned food truck is a favorite for fish, shrimp, and their world-famous (or so it feels) hush puppies. For over half a century, original owner Helen Harden served seafood and dessert in the community - including T.I. and Killer Mike amongst many in their childhood. Unwavering and signature to the brand, Bankhead Seafood remains the "home of the $8 special".
Big Mike's Tacos
Big Mike's Tacos is taking Americanized tacos to another level. Home of the ATL-Mex (Atlanta Mexican), Big Mike's tacos, quesadillas, and bowls with swag through the imagination of an ATLien. Serving items such as the Vegan Shawty, Dirty Birds, and AL Pastor Troy, every meal is made to order and topped with your favorites in front of you right before serving. Big Mike's is a true Atlanta experience with classic throwback music and slang-uage that only natives can respect but everyone can enjoy.
Article continues below advertisement
Savage Tacos
Established in March of 2020 by Keith & LukaSavage - the exact same day Los Angeles County shutdown all non-essential businesses due to the pandemic - Savage Tacos has three operating trucks, which speaks to the success of their business (and their food). They are Black-owned, with universal flavors from around the world that speaks to their mission statement, "People Over Profit". Savage Tacos feed the homeless every Monday, stand in solidarity against racism and prejudice, and support LGBTQ, while spreading love through food.
LA is known for having some of the best tacos spots around…and true to fashion, most often these places aren't fancy decked out restaurants – they're usually family-owned, 'mom & pop style' businesses like Savage Tacos Truck in Long Beach.
Wings n' Waffles
If you've ever traveled to LA, going to the beach, hitting Hollywood and eating 'chicken and waffles' are some of the things you must do. When it's time to do the latter, don't count out popular food truck Wings n' Waffles. Thanks to its secret seasoning, this hot spot serves some of the best chicken, waffles and soul food side dishes in town, but this establishment is more than a food truck. Wings n' Waffles Foundation, is an entity of the company that feeds over 600 homeless a month, awards scholarships to students, and offers mentoring programs for entrepreneurs and first time homebuyers. Not only are Wings n' Waffles keeping the community fed, they're doing their part to enrich it as well.