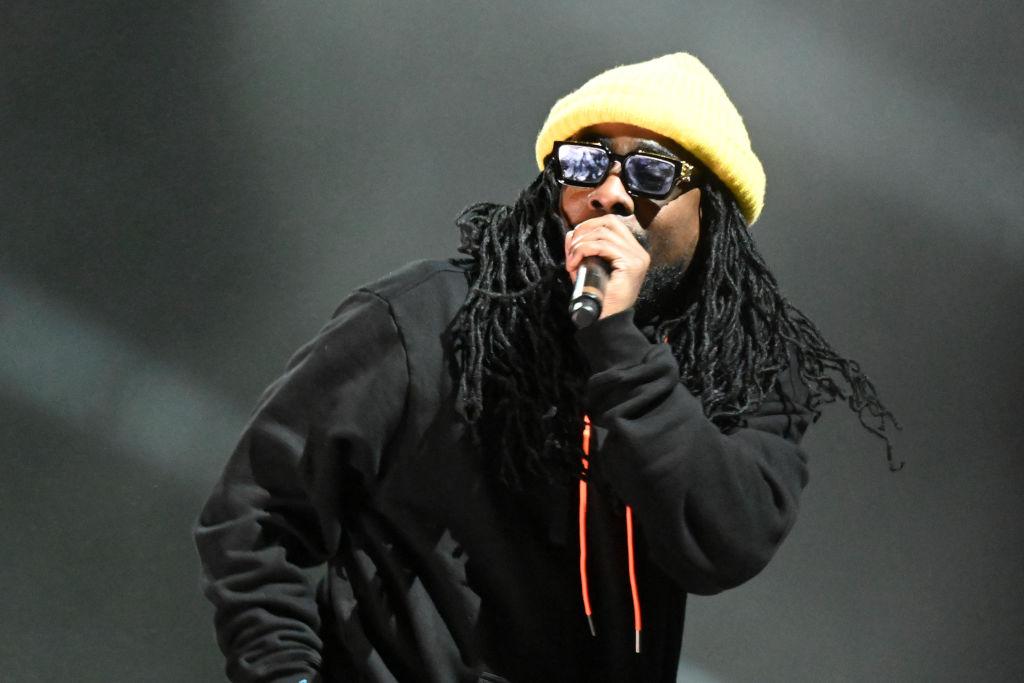 Is Wale Still Signed to MMG? The D.C. Rapper Returns With a New Album — and Record Deal!
Wale bounced around the industry before he signed to MMG but has he found a new, permanent home with Def Jam? Details on his new reccord deal.

By Truth Hawkins

Nov. 7 2023, Published 5:31 p.m. ET

Discover Proudly Amplifies Diverse Voices
Throughout his career, Wale has had a series of mainstream wins. Take, for example, the Lady Gaga-assisted single "Chillin." However, it was Waka Flocka's smash hit single, "No Hands," that caught the attention of Rick Ross' Maybach Music Group label.
Needless to say, his success has not come without a fair share of challenges including his ever-evolving management. In late 2023, new broke that he signed a deal with Def Jam. But is he still signed to MMG? Here's a look back at Wale's rollercoaster rise to fame and his new record deal.
Wale's record label controversies explored.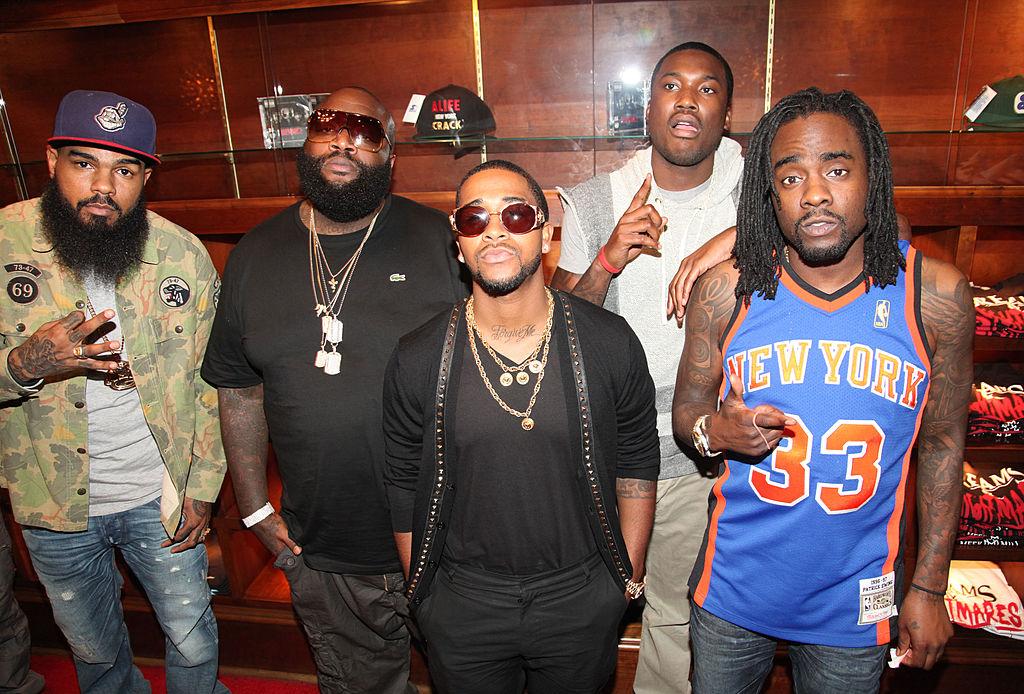 Critically-acclaimed album? Check. Jay-Z's approval? Check. Pocket full of chart-toppers? Check.
However, prior to becoming a household name, Wale experienced quite the journey in search of a label he could call home, citing poor management and a lack of integrity, among other things.
Article continues below advertisement
In fact, Wale has bounced around the industry quite a bit since kickstarting his career with Interscope Records in 2009, where he released his ill-received debut LP, Attention Deficit.
Later, he seemingly found a friend in Atlantic Records, where he dropped three albums including 2017's Shine. But, it wasn't long before there was trouble in paradise with the rapper and the label. Both parties stayed tight-lipped about the details behind their split.
Article continues below advertisement
Fortunately for Wale, he was still signed to Maybach Music Group under the umbrella of Atlantic Records, where he dropped his first gold album, Ambition. It ultimately earned the rapper a GRAMMY nod in the Best Rap Song category. However, in a 2015 Breakfast Club interview Wale alluded to the end of an era with MMG.
"We're not the unit we once was. I'm not gonna lie to you. It doesn't mean we're not cool, but everyone has gotta do what they gotta do." the rapper told the hosts.
"There's people that Meek Mill hangs out with a lot that he knows I don't bang with. And that's fine, I don't ask nobody to get in my beefs. It's not a problem, it's rap, there's no bloodshed going on out here," he continued.
Article continues below advertisement
Fast forward to 2020 (Wale was with Warner Records at the time), he claimed that he was being "blackballed" by the industry and that his team was doing the bare minimum to support his efforts. Following a hiatus of sorts on social media (and media altogether) Wale is back and seemingly better than ever.
Article continues below advertisement
Details on Wale's deal with Def Jam Records.
Wale's last alum, Folarin II, was released under MMG but it looks like his upcoming project won't. It appears that he's found a friend in Def Jam. Although it's unclear whether Wale is still repping MMG, sources close to the rapper told TMZ that Wale's record deal with the label was months in the making.
Meanwhile, late last month Folarin who seemingly has been holding his cards close to his chest, took to social media where he broke the news with a teaser of a visual for his latest drop, "Max Julien" — subtly paying homage to his D.C. roots. "My silence has been golden….see you on Friday," he wrote on X. "Folarin back."
Article continues below advertisement
He also alluded to his latest venture in his Instagram Stories, writing: "There's no potential in a friendship that comes with intentions." Naturally, fans and fellow rappers alike were thrilled for the rhymer's return. Even hard-to-please music critic Joe Budden chime in.
"I'm excited about this," the popular podcaster told TMZ. "Not because he finally learned to take a step back and go radio silent via social media that's one of the reasons a lot of you Wale haters out there dislike him."
Article continues below advertisement
"He went crazy a few times," he added, referencing a series of social media spats in which Wale exchanged words with conservative pundit Tomi Lahren, Azealia Banks, and cellphone provider, Sprint.
He continued, "He was able to disconnect, dis-attach, step away and he's been quiet. I don't know what he's been doing, feeling, thinking and now I get a song. I love that for Wale."
It's important to note that details of his new album release date have not yet been released. But, it's evident more is yet to come. Will you be listening?
The author's content and opinions have not been pre-reviewed, approved or endorsed by Discover.
The author's content and opinions have not been pre-reviewed, approved or endorsed by Discover.