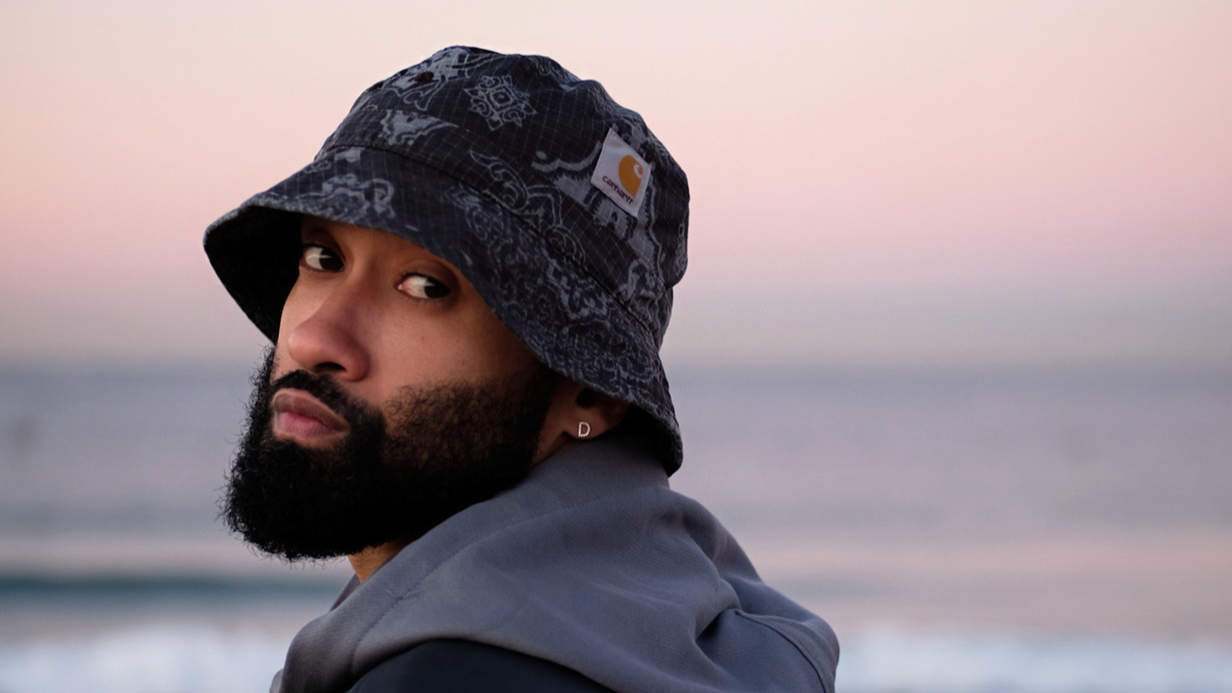 DJ Dar Jar Once Opened For Muni Long — Here Are His Tips For Rising DJs (EXCLUSIVE)
Daran, aka Dar Jar, ia one of the hottest DJs in Los Angeles. 'BleuMag' spoke exclusively with Dar Jar and collected some tips for rising DJs.

By DJ Chalant

Jul. 10 2023, Updated 4:01 p.m. ET
Daran, aka Dar Jar, understands the DJ's assignment behind the decks for an event. The Los Angeles, California-based DJ is one of the go-to selectors to spin at high-profile events in the LA area. In fact, on Feb. 14, 2023, the DJ had the pleasure of opening for Muni Long, who a few weeks later, collected her very first Grammy. Muni received an award for Best R&B Performance for her breakout single, "Hrs and Hrs," which released in 2022.
Lucky for BleuMag, we had the chance to catch up with Dar Jar to discuss his journey in the music industry, the creative process he follows, and some of his future projects.
Whether you're an up-and-coming DJ or have become a devoted fan of Dar Jar, we've got the scoop on how he rose to the top.
How did you get started with DJing?
Dar Jar: Early on, it started with making CDs and playlists, burning CDs for my friends and family. They enjoy[ed] them so much that I started teaching myself how to DJ right there in front of them. They eventually encouraged me to start doing events in public spaces, so that is how we got here from there.
Article continues below advertisement
What music or artists inspired you early on when you first started getting into music?
Dar Jar: R&B is my first love, like I love R&B music. Even as a kid I would listen to music with, like, DJ headphones so I could hear everything. At the time, I did not know they were DJ headphones, I just knew they were headphones, and I could hear the music well.
How long would you say you have been DJing?
Dar Jar: I picked up my first piece of equipment about eight years ago [about 2015]. Yes, so it has been about eight years.
Article continues below advertisement
You have played many events. So, what events do you consider to be the most notable?
Dar Jar: So far, I have been featured on Sirius XM radio at Shade 45. I spun at the Muni Long EP listening party. I have done a ton of your favorite celebrity's baby showers, magazine launches, birthday parties, you know stuff like that, just to name a few.
Article continues below advertisement
For DJs who are only playing in clubs but want to book high-profile private event gigs, what advice would you give them?
Dar Jar: I would say networking is key, but also you never know who might be in the room. So, like treating everyone with respect and kindness, it circles back to you, and it gives you that good karma. There have been times when I did not know who I was playing for, and later I would receive a DM. So, just treat everyone with respect and kindness and put your name out there.
Article continues below advertisement
Is your preparation different for a private event vs. a club gig?
Dar Jar: Absolutely. So, a private event is more niche right. So, you must research the client, ask them questions like who their favorite artists are. Another thing about these types of private events, especially with a lot of these celebrities, you have to sign an NDA (laughs). So, you cannot talk about what is going on, or even take pictures to get content.
But yeah, I do research on the client and then prepare my crate accordingly, whereas with public events, you just throw songs out there to get the energy of the crowd. Once you get their feedback, you can then go on that journey with them. But, also pay attention to Billboard charts and pay attention to social media like TikTok. You know, a lot of these dances and stuff [are] off TikTok. People want to hear them so they can do the dances in the club and of course, just read the crowd.
Article continues below advertisement
Who are some other DJs that you admire?
Dar Jar: I really look up to DJ Clue, DJ Cassidy for sure, and D-Nice. What D-Nice did with Club Quarantine was amazing to witness. I will always look up to him for that.
Are there any projects you are working on now?
Dar Jar: I have a lot of cool things coming up at the top of the year that I can't talk about just yet, like around Super Bowl time and award season. But I DJ a beautiful Black R&B event called "Nightcap" with The OutletLA in downtown LA. Think a big family reunion vibe with lots of love shown to each other. It's always lit, pull up sometime!
Fans can stay up to date with Dar Jar's latest projects and appearances by following him on Instagram @dar.jar.