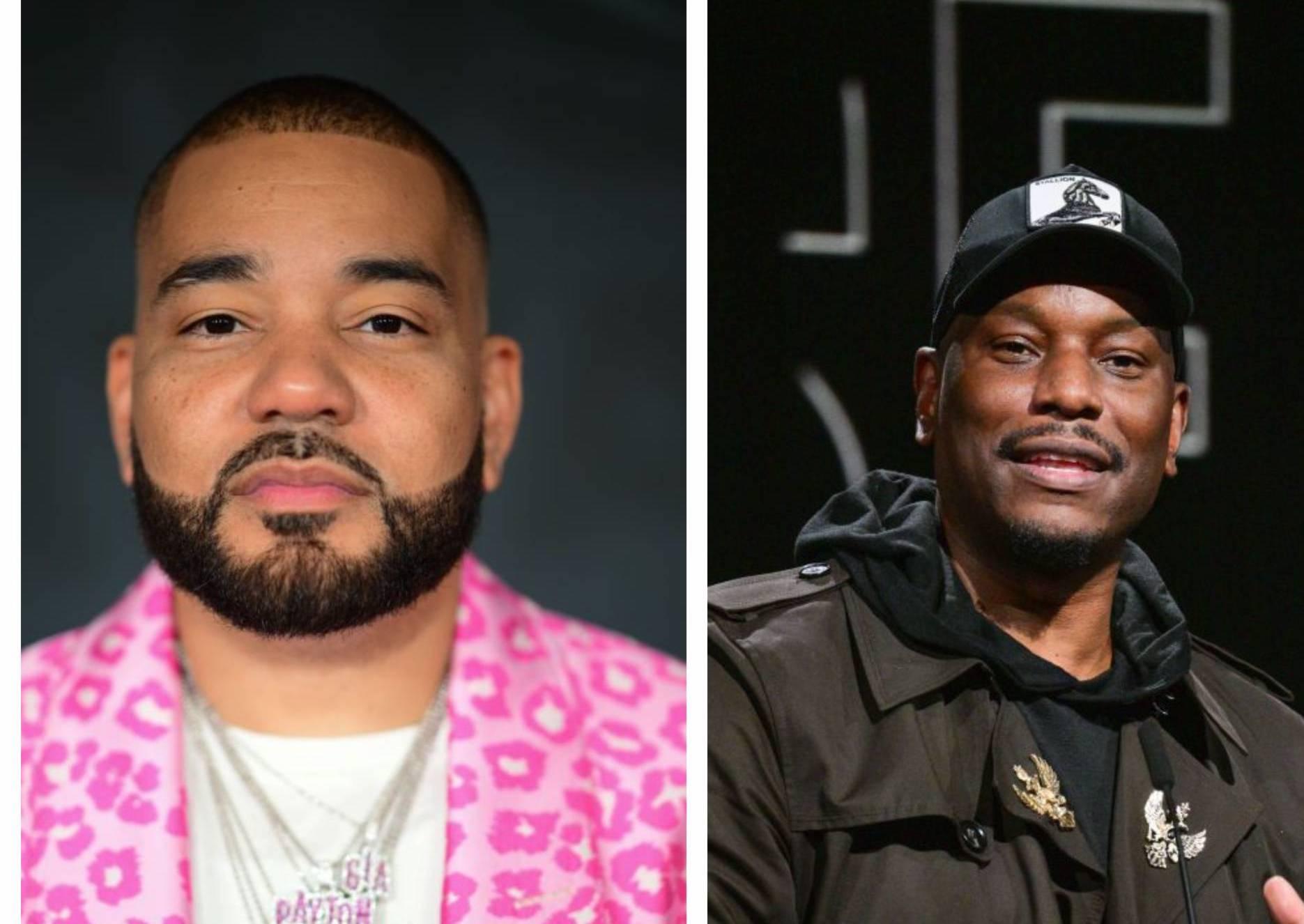 Inside the Surprising Tyrese and DJ Envy Beef
DJ Envy and Tyrese have an ongoing beef that has grabbed headlines. Here is everything we know about the pair and what caused them to fall out.

By Sughnen Yongo

Sep. 21 2023, Published 7:40 a.m. ET

Discover Proudly Amplifies Diverse Voices
Power 105.1's "The Breakfast Club" reigns supreme as a titan in the bustling landscape of New York City's morning radio shows. The iconic morning show stands as a resounding testament to the enduring influence and unapologetic excellence of Black voices in the world of entertainment.
"The Breakfast Club," has been helmed by DJ Envy and Charlamagne tha God, transcends the boundaries of traditional morning shows. It has become a cultural touchstone, a gathering place where hip-hop, politics, and pop culture converge. The radio show is also known for charting into contentious territory, which is precisely what happened when Tyrese came on the show.
Here's what happened on the Breakfast Club Interview
During the show segment, Tyrese graced the morning show's stage with a noble purpose in mind: embarking on what he coined as an "apology tour" and decided that The Breakfast Club's platform was the ideal platform. During their conversation, things got a bit heated when Tyrese seemingly called out DJ Envy's lack of support during his divorce from ex-wife Samantha Lee and the highly publicized struggles with his mental health.
Article continues below advertisement
The actor also shed light on his state of mind and what led him up to that point. He also voiced that he felt that DJ Envy did not show him support during his dark time. Envy responded to the allegations, explaining why he chose to keep a distance from the actor.
Article continues below advertisement
"I never had a conversation with you because I never wanted to see you like that," DJ Envy stated. "The person who spoke to my wife during that time with texts, I didn't like that. And I wanted to remember Tyrese as a brother that helped my relationship… Not the Tyrese that was going through it, so I took a step back. I didn't know what you were going through, and I tried to talk to you, and I saw who you were. When I saw how you were talking this way, I said I'm gonna take a step back."
The disrespect was so severe that DJ Envy thought about getting physical with the actor.
"… But as a man, some of the things that you said deserved me to box your mouth. So that was the reason I stopped talking to you and wouldn't reach out to you anymore. I'm like, 'I don't want to remember my brother as that,'" Envy said.
Article continues below advertisement
When the clip started circulating, social media went into a frenzy, causing the drama to heat up even more. Tyrese then posted a trail of videos to Instagram in an attempt to clear his name of the allegations that he was disrespectful to Envy's wife.
Article continues below advertisement
"I literally just had to pull up some receipts, and I had to go and look in my phone and say, 'When is the last time we were actually communicating and does anything about our communication feel like I actually disrespected his wife or him?' " Tyrese said. "Because whether I was on psych meds or not, you're not describing me as a man. That was the most hurtful thing ever."
Things got a little more heated when Tyrese said:
"What I'm NEVER gonna do until I take my last breath is let anyone question my integrity, attack my character and be out here reckless on some random fuck shit. I would strongly suggest you tread lightly... I don't do cease-and-desist letters … you decide on your own what level we're gonna take it to from here... I want all the smoke beige n****."
After the dust settled, Tyrese again took to social media to call for peace.
"I told n***** I'm ready for all that smoke with Envy, but I'm throwing up my peace flag. I'm going to make the choice to take the higher road. I just want y'all to know, man. Like, I don't give a f*** what nobody say. It's been five years of them going at me on that show."
We don't know how this will end, but we will keep an eye out for updates from these two.
The author's content and opinions have not been pre-reviewed, approved or endorsed by Discover.