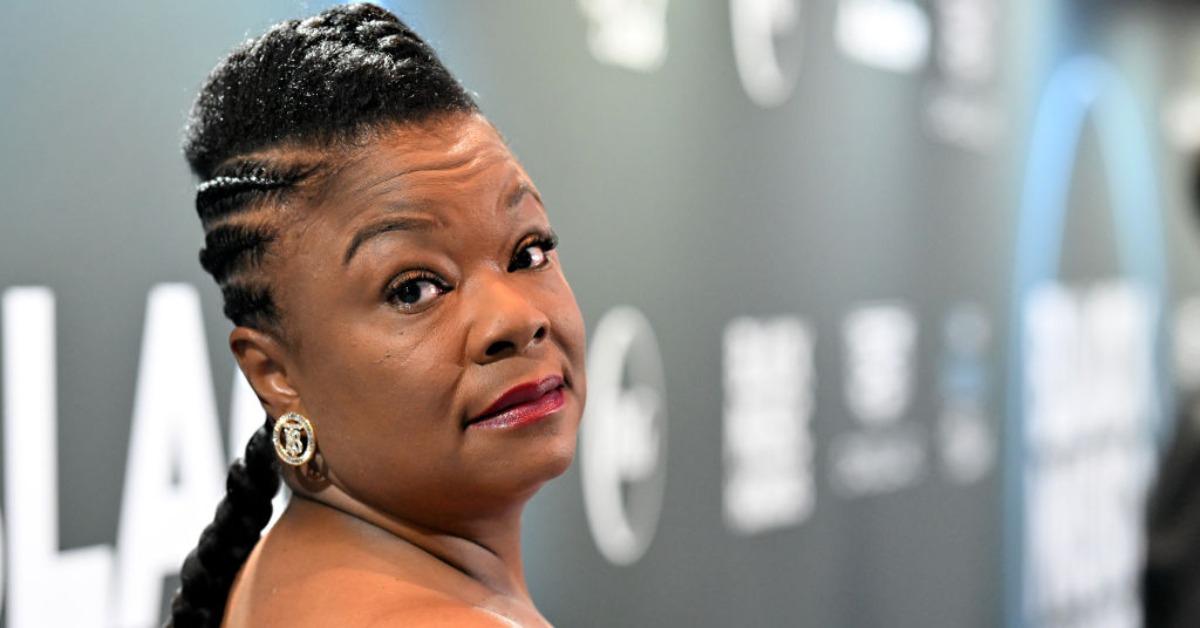 Who Is Roxanne Shanté? All About The Iconic 80s Hip-Hop Artist
Who is Roxanne Shanté? Here is everything you need to know about the iconic hip-hop artist, from her 2017 movie to her personal life.

By Je'Kayla Crawford

Aug. 15 2023, Published 4:38 p.m. ET

Discover Proudly Amplifies Diverse Voices
Roxanne Shanté is one of the most influential performers in hip-hop, and honestly music in general. Her name and music are recognized all over the world and rightfully so.
Here is a look into the icon, including what she is most well known for, and a glimpse into her personal life. Maybe there are going to be some things that you didn't know.
Roxanne's successful music career.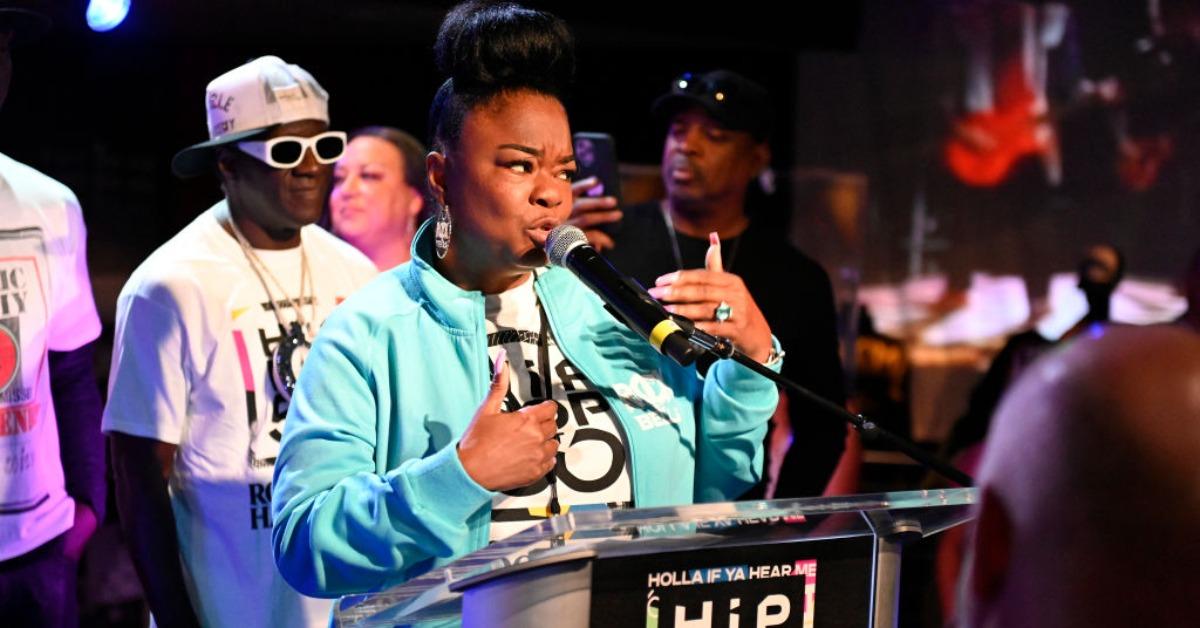 You can't think about Roxanne without thinking about the Juice Crew. Alongside fellow icons like Biz Markie and Big Daddy Kane, Roxanne was the only female rapper of the group and the youngest at just 14/15 years old. Her flow was so unique that other female artists pretended to be her. Which, sparked the iconic Roxanne Wars of the 80s.
Article continues below advertisement
Drama ensured between Roxanne and a viral artist who called herself The Real Roxanne. While it must've been stressful that someone was trying to take ownership of her identity, it made for a very monumental moment in rap history.
Aside from the Juice Crew, Roxanne's individual music was also successful. She released two full-length albums and two EPs during the height of her career. Her most recent release was her single Reels back in 2022.
Article continues below advertisement
All about her movie 'Roxanne Roxanne'.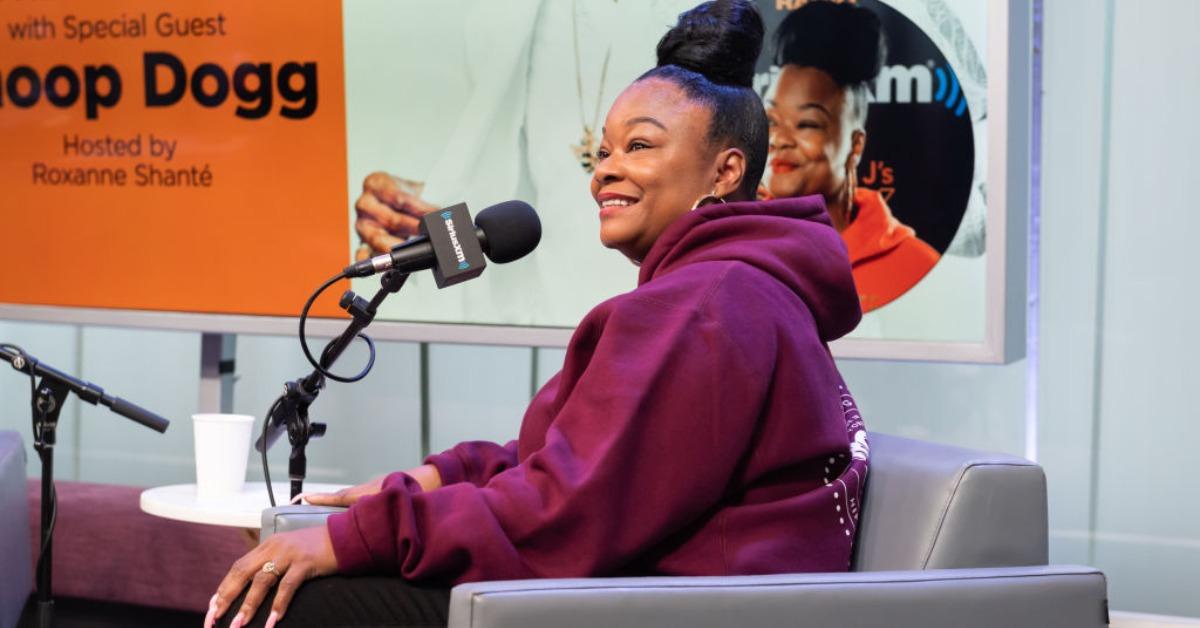 Considered to be the Queen of Rap, Roxanne has reached a milestone that most other hip-hop artists haven't: she got her very own movie inspired by her life.
The film Roxanne Roxanne depicts her entire childhood upbringing and how she has become a household name in music. It was completely star-studded and included everyone from Nia Long to Mahershala Ali. It was also co-produced by Pharell Williams. The movie, which was released in 2017, is available to watch on Netflix.
Article continues below advertisement
Around the movie release, she told Essence that, "I'm not the artist people talk about. I'm not that popular artist. When people say where hip-hop starts they'll say that it started with some of my other sisters, they don't necessarily say that it started with me."
Does Roxanne have any children? Inside of her family life.
Article continues below advertisement
As far as Roxanne's personal life, there's not a lot of public information when it comes to her family. One thing that is known is that she has at least one child.
She has exposed the fact that the father of her son was very abusive to her and that he has passed on. Her son does not seem to be in the entertainment industry but is most likely supporting her from outside of the spotlight.
It's been reported that Roxanne has since moved on to someone new. Popular Bio shared that, "Shante is the mother of four children, three sons, and a daughter. Randy, Chris, Tajze with Jabber Ali, and Kareem from her ex-husband." This hasn't been confirmed by her yet.
Nonetheless, Roxanne Shante is an icon and has inspired the new age of female rappers. If you want to learn more about her, watch Ladies First: A Story of Women in Hip-Hop on Netflix. The documentary features her, as well as MC Lyte, Queen Latifah, and more.
The author's content and opinions have not been pre-reviewed, approved or endorsed by Discover.