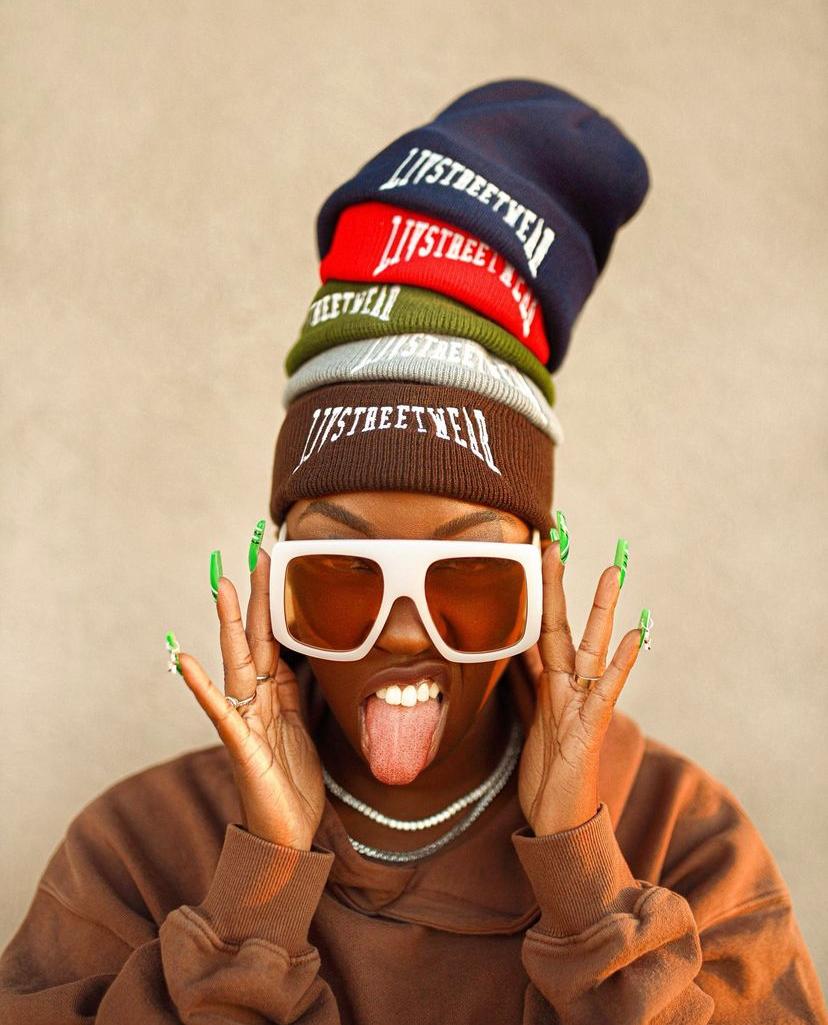 The Collaborative Advantage from the Team at LIV Streetwear
Olivia Anthony, founder of LIVSTREETWEAR, speaks to the benefits of partnerships in business and how she and Ricky Davii are evidence of teamwork.

By Bleu Magazine

Jul. 7 2023, Updated 1:30 p.m. ET
Olivia Anthony is breaking ground in the fashion world with her brand, LIVSTREETWEAR. The NYC designer is known for building a collection that uplifts women. Her brand is both empowering and a unique elevation of streetwear designs. Through vibrant colors and bold textures, her LIVSTREETWEAR undoubtedly stands out.
Learn more about her collaboration with Rick Davii in this exclusive interview.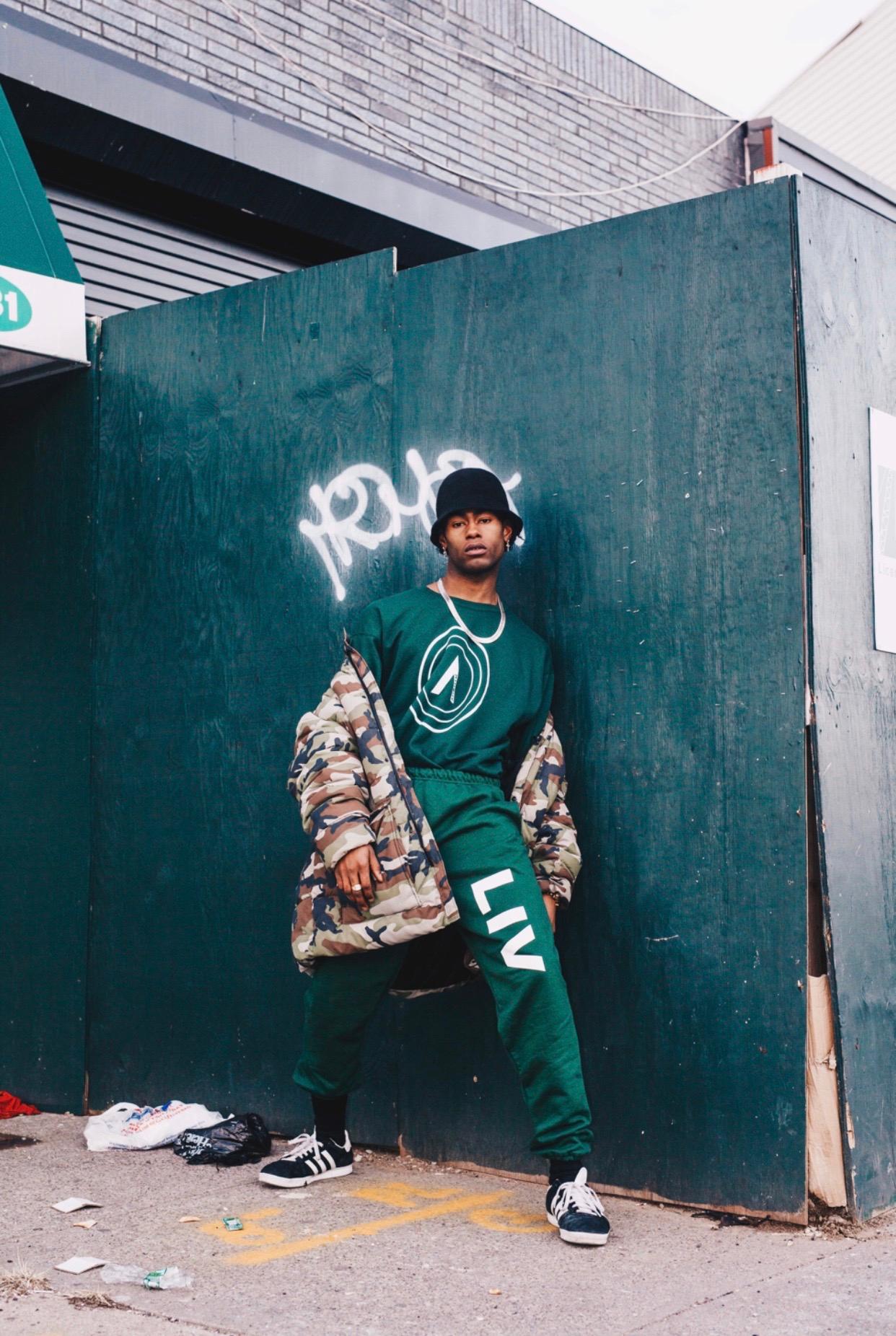 You both have a strong skill set that benefits the longevity of the brand. How did you end up working together? And can you speak on the importance of "No Egos" in Business?
"I met Ricky Davii through God to be honest. We both went to the same church in NYC, and we became inseparable. Ricky has always had a passion for business, so as a good friend/brother, every opportunity he had to get me booked and busy, he naturally did it because he believed in me and my brand. In 2018 I did a competition for Complex called Good Looking Out, which I won and had to go to LA."
Article continues below advertisement
"At the time I was also having a party for LIVSTREETWEAR, and I was getting pretty overwhelmed. Ricky was like you know what I'm joining you and we're gonna do this together, he took on the role of operations and other backend duties."
"When it comes to 'no egos,' I believe that first, you both have to understand each other's roles and what all it consists of. Second, trust your partner and let them do their thing. Last but not least, respect the decisions and solutions being brought to the table. One of our biggest lessons was that it may not always be what you want to do, but if it's the best for the brand, go for it."
Article continues below advertisement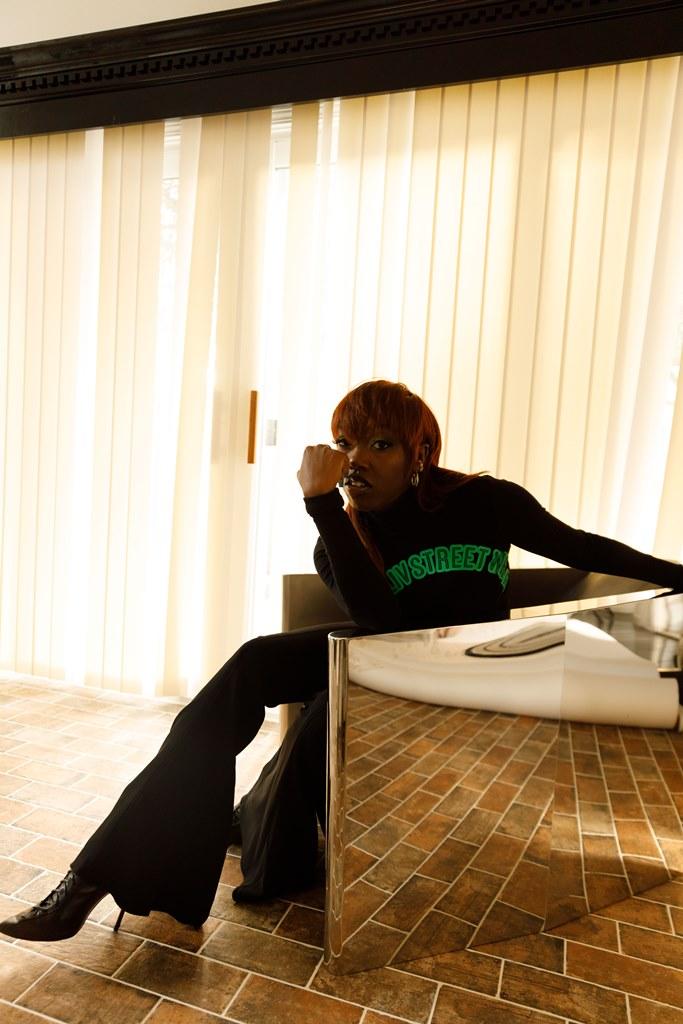 "Sometimes things get passionate, especially when making big decisions however, we really do trust, respect, and love each other, so egos are put to the side for the best of the brand."
Article continues below advertisement
As the founder of LIVSTREETWEAR, how do you embrace differences in views/opinions when brainstorming new ideas with your team?
"I think as a founder, you constantly grow. I get super excited when people have ideas and viewpoints for LIVSTREETWEAR because everyone doesn't have the same creative visions. It's important to be able to hear my team when they present ideas to make the brand stronger. As the CEO and also head designer I can get stuck in my bubble, creators block, so it's very important and inspiring to constantly brainstorm with my team."
"It also allows me to see other target audiences that may value the new collections and projects. Overall I am usually really excited and open to brainstorming. You just never know; multiple minds are better than one."
Article continues below advertisement
How do you help each other with knowledge gaps?
"Being open-minded and understanding that there's always something new that you can learn and experience. If you know everything, that means you've outgrown yourself. I heard a quote once that said, 'Your life stops when you stop learning.' For me, I'm just thankful that I have a business partner and team that have knowledge and vision of things that I don't and vice versa."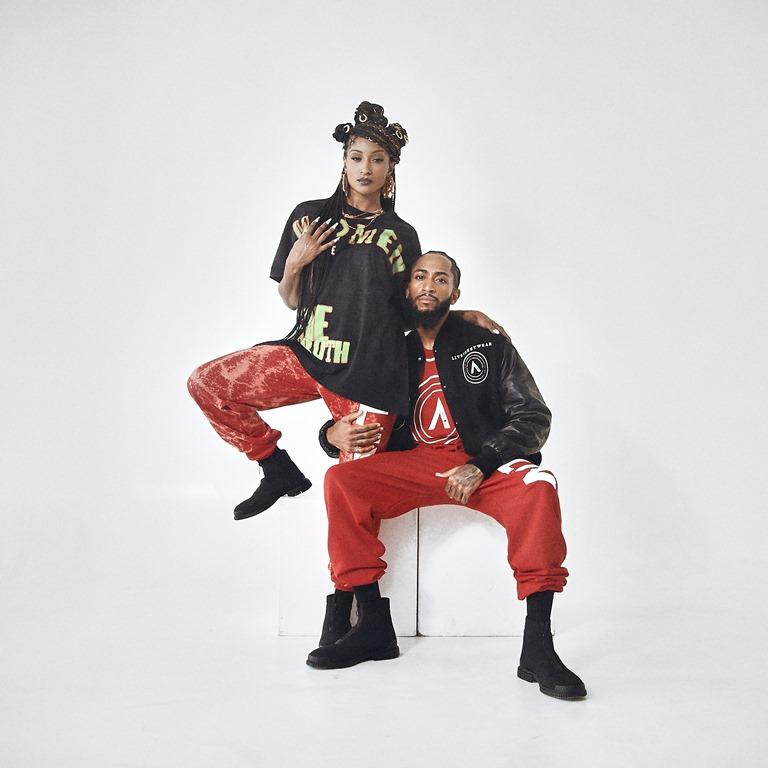 Article continues below advertisement
"I am a Taurus, and I can be quite stubborn sometimes, haha, but they are patient with me, and I am patient with them. The key is patience and understanding."
Relationships are key in the business of fashion. What advice do you have for emerging designers on building beneficial relationships to help with growing their brand?
"I believe in treating people like you would like to be treated in any situation. We are all human, and one thing you can bet on is that people will remember how you made them feel. Being your true self will take you a lot further than trying to just "make connections." Also, I believe in having grace for people."
Article continues below advertisement
"You just never know what is going on, so have passion, especially when you first meet. And protect your energy! You don't have to be rude to know if someone or something is for you or not. The power of discernment is real, and it goes both ways."
Beyond collaboration, How important is it for you to create opportunities for other young designers, specifically young Black designers?
"Very important. I feel like if we don't support each other, who will? We have to keep reaching back and across and not gate-keep knowledge and opportunity. So many times people reach out to me via email or DM asking to hop on a call or give advice on something, and I do it because I once needed wisdom and still do."
"Every time LIVSTREETWEAR is in a room where we can create opportunities for not just black designers but black creatives we take it and run with it because that's what we are all about as a brand and as people. We always want people to LIV THEIR BEST LIVES, and we can't do that without supporting each other."