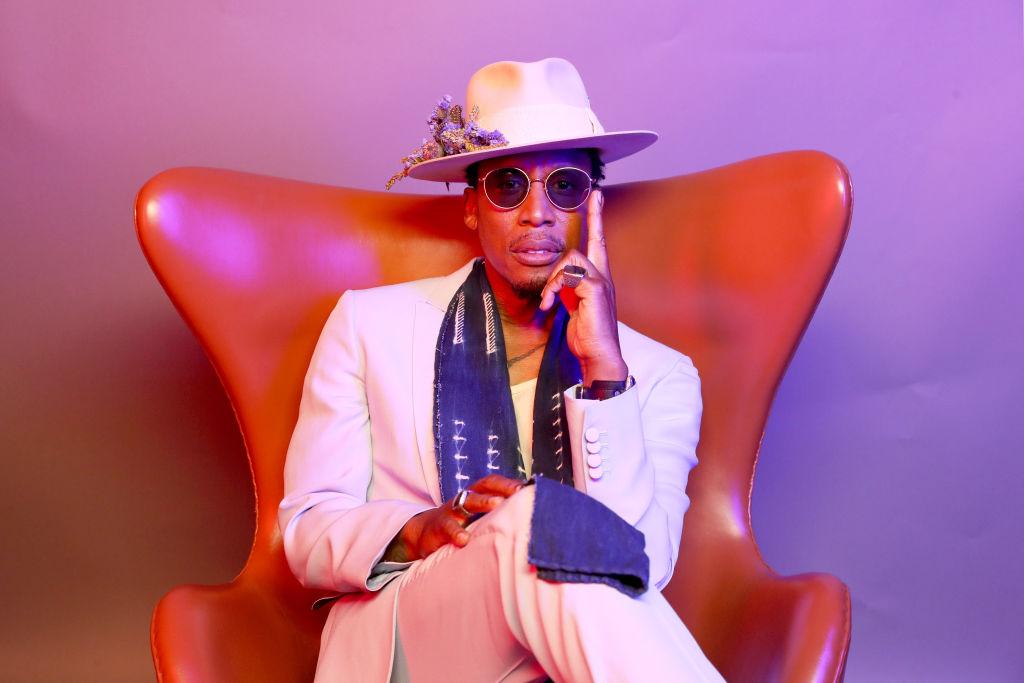 Raphael Saadiq Was Behind Some of the Biggest Hits Released in the 99s and the 2000s
Legendary crooner Raphael is the brains behind some of your favorite R&B tracks — read on to check out his most successful writing credits!

By Truth Hawkins

Nov. 7 2023, Published 2:43 p.m. ET

Discover Proudly Amplifies Diverse Voices
As a singer-songwriter and producer, Raphael Saadiq is best known as a trailblazer for his time with one of the most successful R&B/Soul groups of the 90s, the legendary trio Tony! Toni! Toné! — comprised of his brother D'Wayne Wiggins, and cousin, Timothy Christian Riley.
He is also responsible for shaping the sound behind retro-contemporary hits like "Love That Girl," "Let's Take a Walk," and "Good Man," to name a few.
Beyond his personal success, the multifaceted artist — who has released five solo albums, including the critically acclaimed The Way I See It (2008) and Stone Rollin' (2011) — has both produced and written for a slew of creatives spanning hip-hop, R&B, and more.
He's collaborated with everyone from R&B legends like Beyoncé, Erykah Badu, D'Angelo, and Mary J. Blige to rappers like Meek Mill and Lil Durk.
Today, Raphael (sitting pretty with a net worth of $16 million) remains a highly sought-after asset in the music biz. But, what has he been up to as of late? Let's discuss.
Article continues below advertisement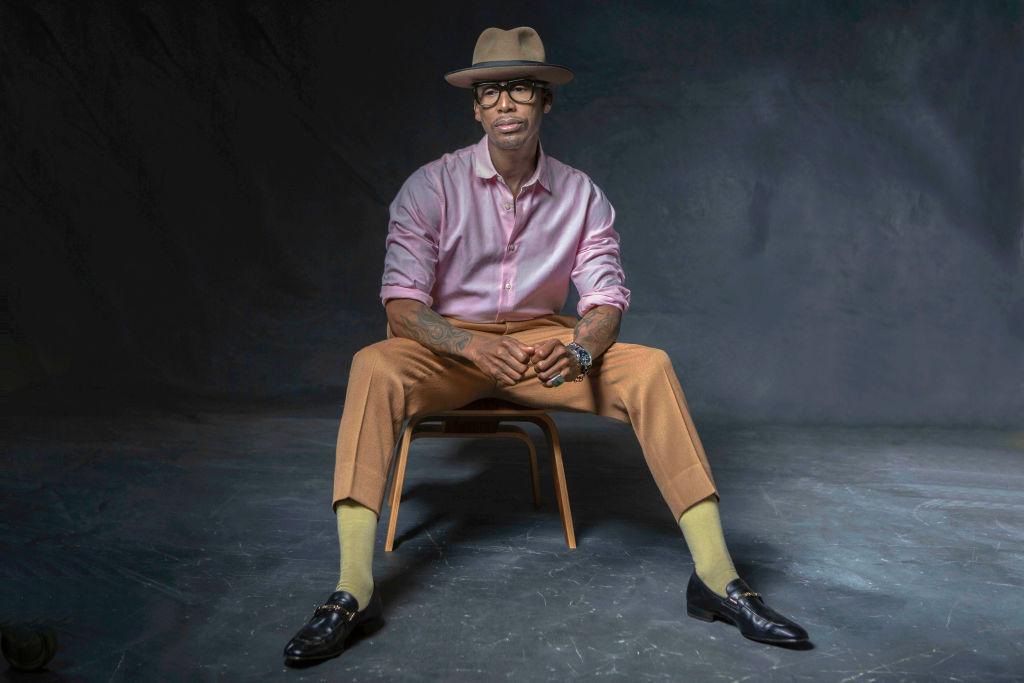 Where is Raphael Saddiq now? He's still dropping chart-topping hits
Although he hasn't dropped a solo album since his 2019 disc titled Jimmy Lee, Raphael has had his hand in the creation of projects for artists like Brent Faiyaz (real name Christopher Brent Wood), Joss Stone, and Beyoncé.
Article continues below advertisement
Case in point, in 2022, Bey dropped "Cuff It" as part of her latest release, "Renaissance." The single ruled the airwaves in 2023 and picked up a GRAMMY for Best R&B Song.
Raphael's contributions aided Beyoncé in securing a historic accolade, officially tying the record for most awarded Grammy artist. Mary J. Blige, Muni Long, Jazmine Sullivan, and PJ Morton were also nominated for the prestigious award.
Article continues below advertisement
In short, it would come as no surprise if Beyonce and Raphael were to partner once more in the near future. Fingers crossed!
But Beyoncé isn't the only chart-topping star he's collaborated with. Read on for a list of his writing credits!
Article continues below advertisement
These chart-topping tracks were penned and/or produced by Raphael Saadiq
"Love of My Life (An Ode to Hip Hop)" — Erykah Badu (featuring Common)
Written in 2002 alongside Badu, Madukwu Chinwah, Robert Ozuma, James Poyser, Rashad Smith, and Glen Standridge, "Love of My Life (An Ode to Hip-Hop)" was featured on the soundtrack for Brown Sugar.
"Cranes in the Sky" — Solange Knowles
"Cranes in the Sky" is the first single from Solange's third album, A Seat at the Table. The smash hit was penned by Solange, who co-produced it with Saadiq. The track went on to be dubbed one of Rolling Stone's "50 Best Songs of 2016."
Article continues below advertisement
"Ask of You" — Raphael Saadiq
"Ask of You" was crafted for the blockbuster hit Higher Learning. The song peaked at number two on the U.S. Billboard Hot R&B/Hip-Hop Songs, making it Saadiq's biggest solo hit.
"Lady" — D'Angelo
"Lady," which was released in 1996, is arguably D'Angelo's biggest hit, sitting pretty on the Billboard Hot 100 chart for 20 weeks. The love song ultimately peaked at the number 10 spot.
Article continues below advertisement
"Kissin You" — Total
Released as the third single from Total's titular debut album, the gold-status record was co-written and produced by the 90s hitmaker
"Dance Tonight" — Lucy Pearl
Although Saadiq's time with supergroup Lucy Pearl was short-lived, "Dance Tonight" — part of the Love & Basketball soundtrack —nabbed a Grammy nod in the Best R&B Performance By A Duo Or Group With Vocal category. Not too shabby.
Article continues below advertisement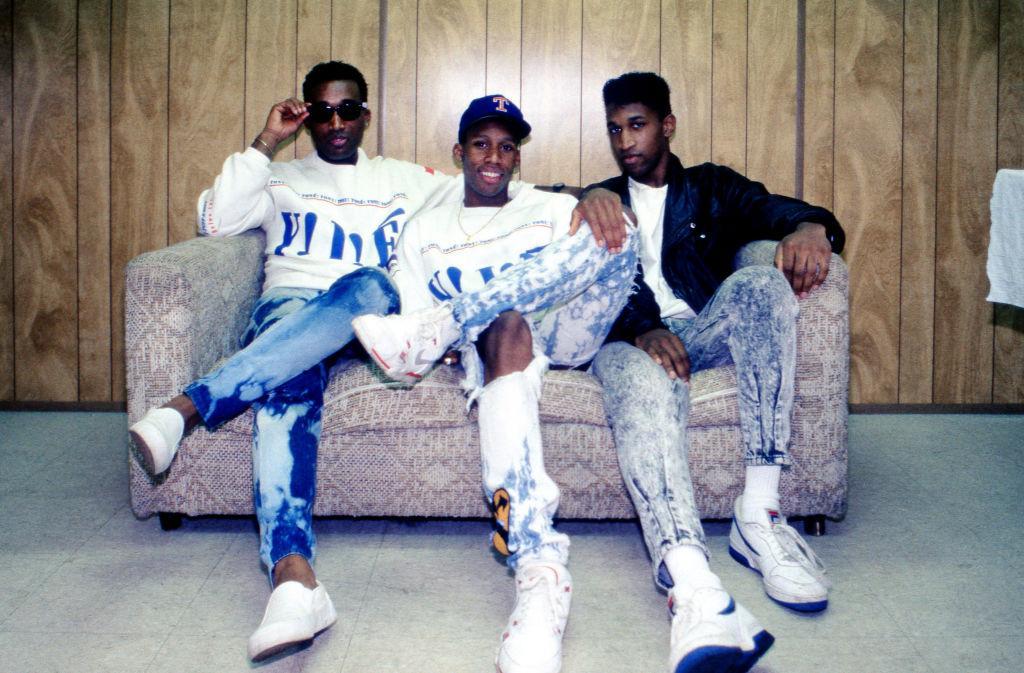 Raphael Saadiq Reunites With Tony! Toni! Toné!
Fans of Saadiq will be thrilled to learn the megastars are paying homage to their roots with a new tour. In September of 2023, the R&B legend announced that he'd be part of the Tony! Toni! Toné! Just Me & You Tour with stops in New York, Chicago, Nashville, Los Angeles, and more.
Article continues below advertisement
"I've always wanted to put my family back together," said Saadiq of the momentous occasion. "Playing with the Tonys again is a thank you to the fans, the Super Tonians, for supporting all my musical efforts."
"Without those who were with us from day one, where would I be? But the main reason is that my father, Charlie Wiggins, would've wanted it this way–to see me, D'Wayne, and Tim playing together again," the superstar added.
The author's content and opinions have not been pre-reviewed, approved or endorsed by Discover.