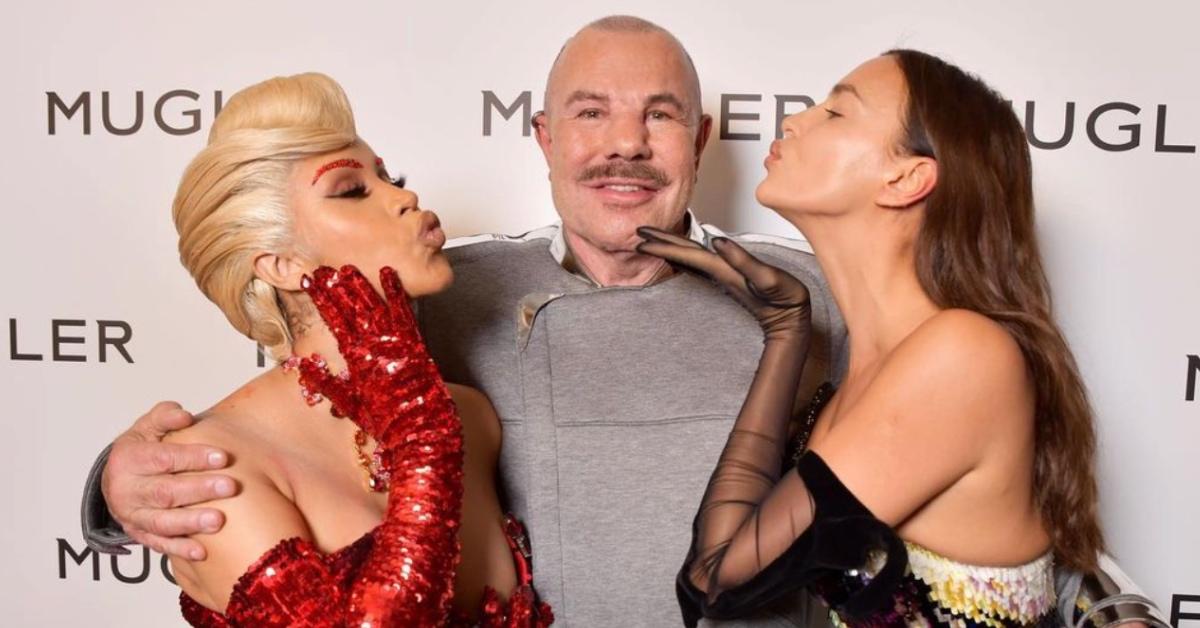 Thierry Mugler's Legacy Lives on Through His Famous Fragrance and Fashion Designs
Manfred Thierry Mugler, or Thierry Mugler for short, is best known for his debut fragrance, Angel, and his iconic fashion designs.

By Bleu Magazine

Jul. 10 2023, Updated 11:50 a.m. ET
To say French fashion designer Thierry Mugler (pronounced tee-eh-ree mug-glr) pushed boundaries is an understatement. The icon, whose designs have landed on the backs of people like Kim Kardashian and Cardi B, also brought to market a unique scent, essentially creating one of the most sought-after fragrances in the world.
Mugler's debut perfume, Angel, screams confidence, luxury, and seduction all at once. If you've ever owned the crystal blue star-shaped bottle of divine smell, you'd agree! While Thierry's name is still quite relevant in fashion and retail, the designer's life came to a sudden end in January 2023.
Keep reading to learn more about Thierry, his cause of death, and the fortune he amassed from all of his creative endeavors.
Why is Thierry Mugler so famous?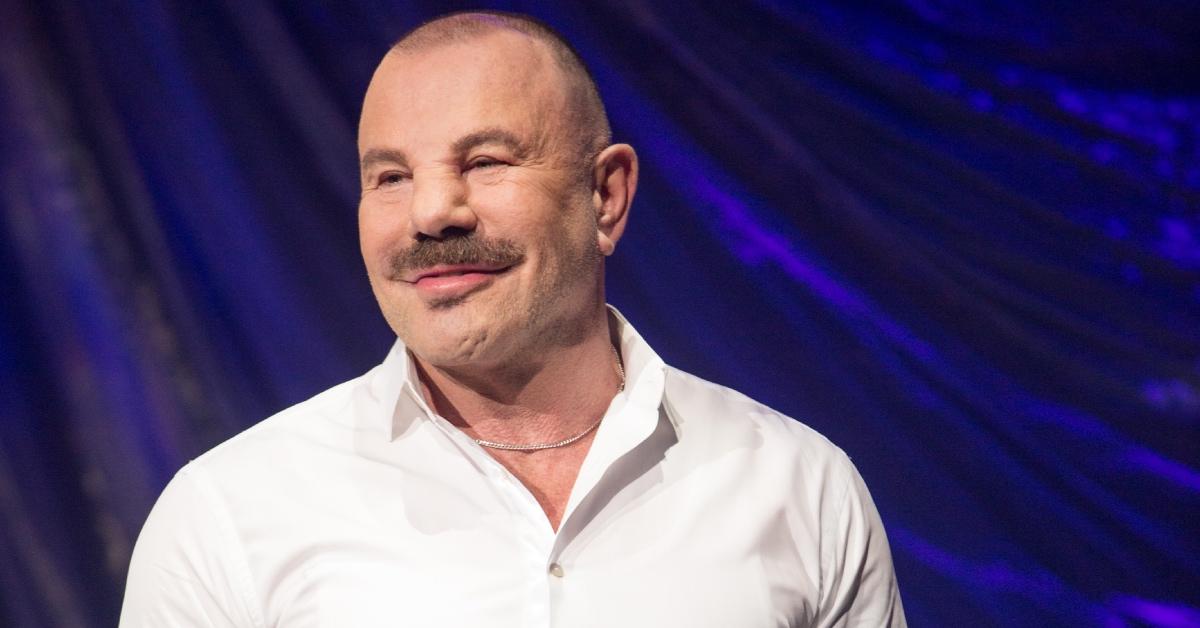 Thierry is a man who defied traditional fashion with his creative styles and willingness to use theater to capture hearts and minds. After starting his own fashion brand in 1974, he was able to set himself apart in the world of fashion by embracing his qualities – or by just being himself.
Article continues below advertisement
Thierry became one of the first fashion designers to send drag queens down the runway, a bold move in an era where being outwardly gay was still considered sort of taboo. The designer's work remains immortal and inspirational, with his pieces being worn by high-profile celebrities like Cardi B at the 2019 Grammys and Kim Kardashian at the 2019 Met Gala (remember her famous "wet dress" look?).
Article continues below advertisement
Kim revealed to US Vogue, per Harpers Bazaar, that Thierry "envisioned me [as] this California girl stepping out of the ocean, wet, dripping." Needless to say, Thierry hit the mark, creating a dress that will go down in history as one of the best Met Gala looks of all time!
Thierry Mugler came into the fashion industry at a time when minimalism was the trend of the day and wasn't apologetic about his use of sexual themes and outfits that were suggestive on purpose. It's undeniable that Mugler brought new life to the industry that reinvented what fashion can be.
Article continues below advertisement
Thierry Mugler reportedly died from natural causes in 2023.
Thierry's life was cut short on Jan. 23, 2023, after he reportedly died from natural causes, the BBC reported. He was 73 years old. Thierry was openly gay and while he did seem to date, he never married. At his time of passing, Thierry's net worth was said to be about $20 million, according to Sportskeeda.
Thierry Mugler's legacy lives on through his designs and products.
He may be gone, but he'll never be forgotten. The fashion industry simply won't let that happen. Thierry's name will forever be tied to his fragrances – Angel and Alien, and the Thierry Mugler museum previously set up in Brooklyn. Between Nov. 18, 2022, and May 7, 2023, fans and fashion enthusiasts could attend the Thierry Mugler: Couturissime event, which explored Thierry's "fascinating" and "edgy universe."