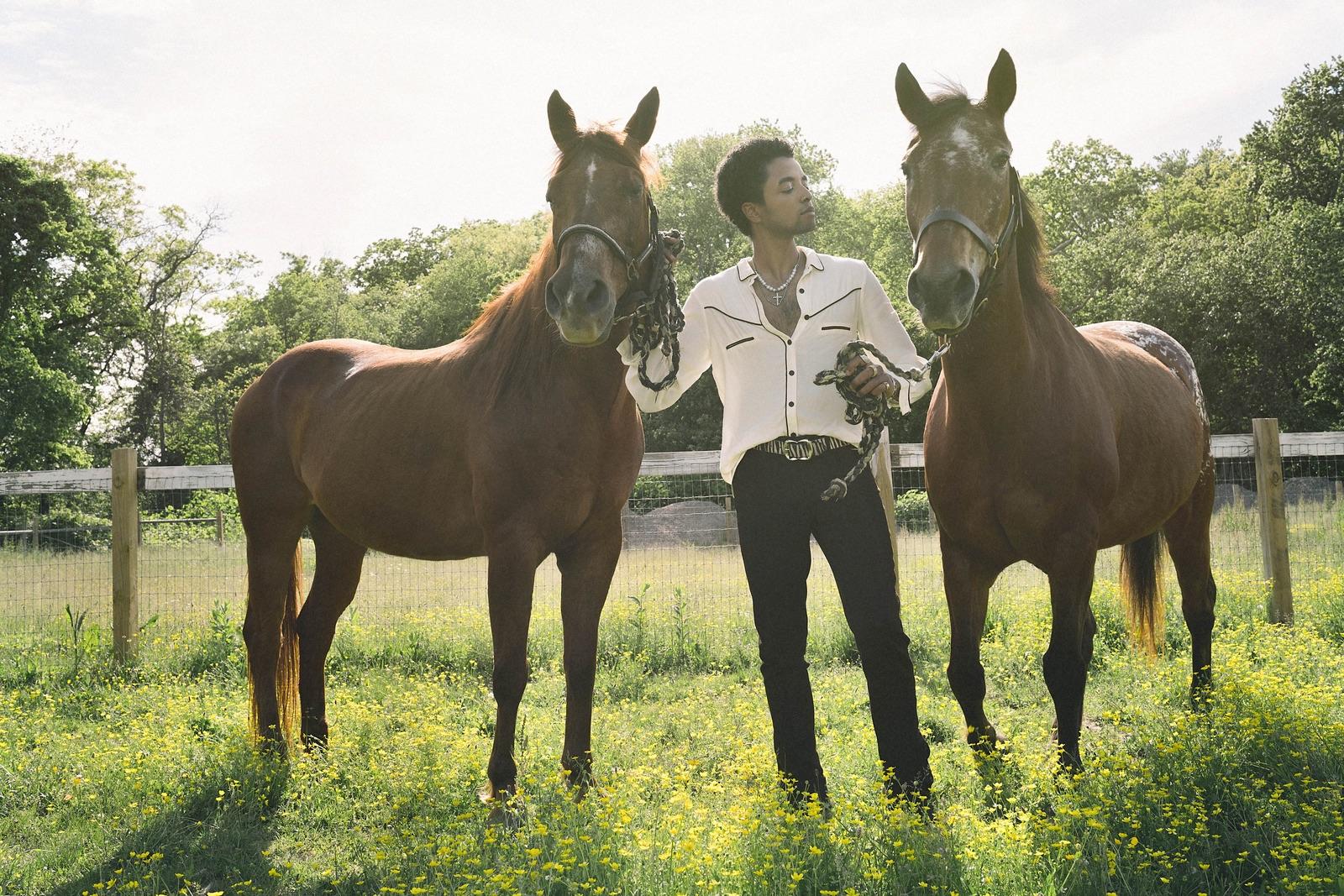 Odiseas Dives Into Music & Debuts His New Single "Amnesia"
Odiseas Georgiadis' talent is undeniable — from acting to singing, he truly can do it all. Discover more about the multi-hyphenate creative Odiseas Georgiadis.

By Bleu Magazine

Jul. 6 2023, Updated 10:44 a.m. ET
Odiseas may have begun his journey to stardom as an actor, but his love and passion have always sat with his music. The release of his new single "Amnesia" is not only an ode to his passion for music but something he's always set out to do.
But what else is on the horizon for the budding artist? Learn more about the multi-talented vocalist and how he seamlessly straddles the acting and music worlds.
Does Odiseas act?
The release of Odiseas Georgiadis' debut single, "Amnesia" marks his official introduction into the music industry after already making a name for himself as an actor. His filmography includes movies like The Perfect Date (2019) and the Netflix original series Trinkets (2019-2020). Although he has been in movies and tv shows that have been seen by over 40 million people worldwide, Odiseas proclaims that music is first for him.
Article continues below advertisement
"I'm just looking to add a soundtrack to people's lives and continue to try new things," the multi-hyphenate creative told Bleu Magazine.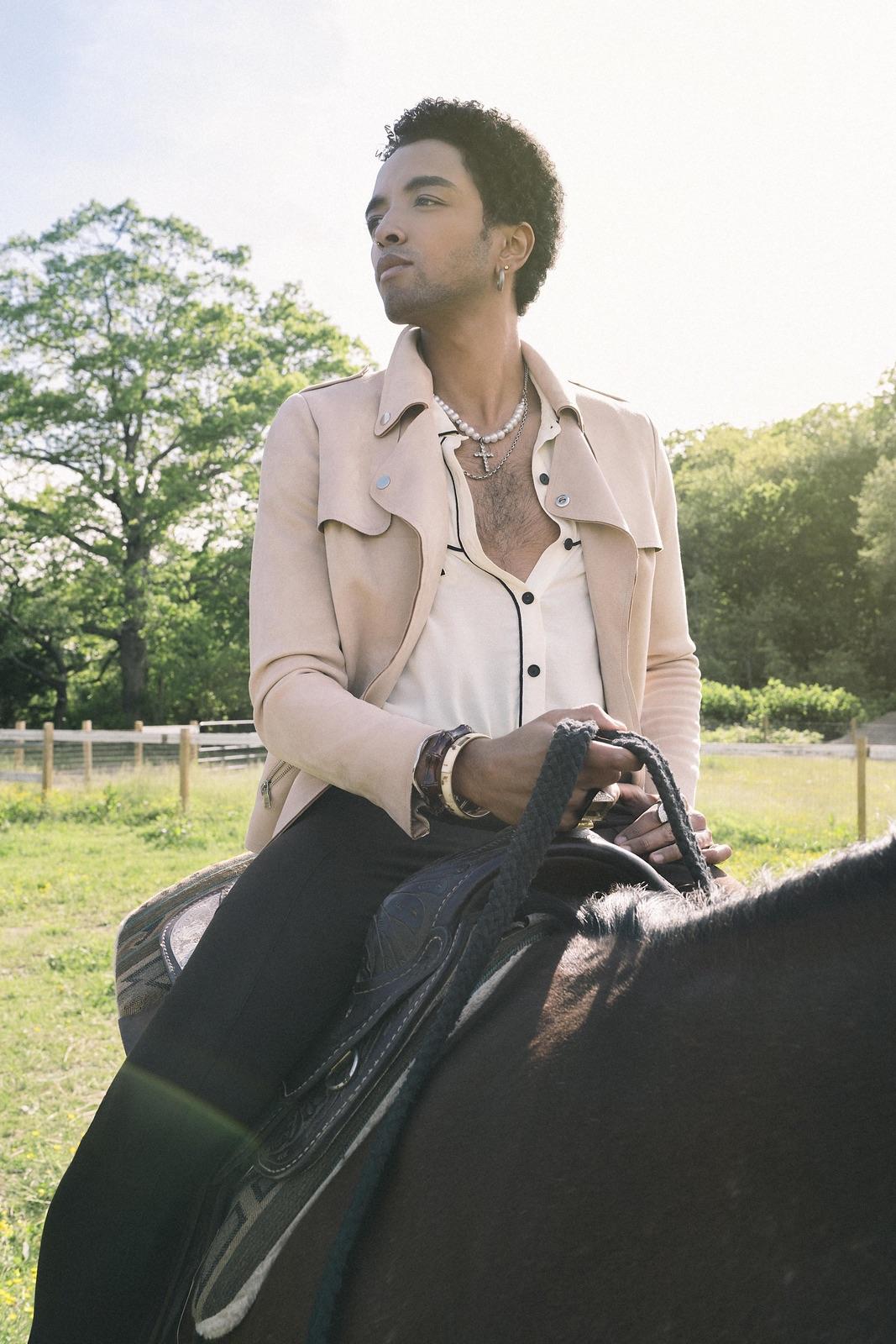 Article continues below advertisement
When did Odiseas start his musical journey?
Odiseas knew music was destined for him at an early age. Born in Ghana, he relocated to the United States with his family at the age of six. Growing up in Brooklyn, New York, Odiseas' passion for music started when he was nine, after receiving a guitar as a gift. At age 10, he began recording covers of popular songs. Reflecting on these early moments in our conversations, Odiseas stated, "Music is something I feel like it is in me; it's in my bones."
Odiseas journey in the music industry has not been the smoothest of sailings. He faced a few setbacks early on. When he was just 15 years old, he was a contestant on The Voice. And although his stint on the talent search show did not last long, it led to him being discovered by his first manager in the music business. However, failed management partnerships resulted in Odiseas not releasing any music.
Article continues below advertisement
How did Odiseas' single, "Amnesia" come about?
Things began to change in 2021 when Odiseas connected with producer, songwriter, and vocalist Dean Maupin. One of Maupin's music videos caught Odiseas' attention, so he reached out via Instagram. Soon after, they partnered up and began collaborating on music.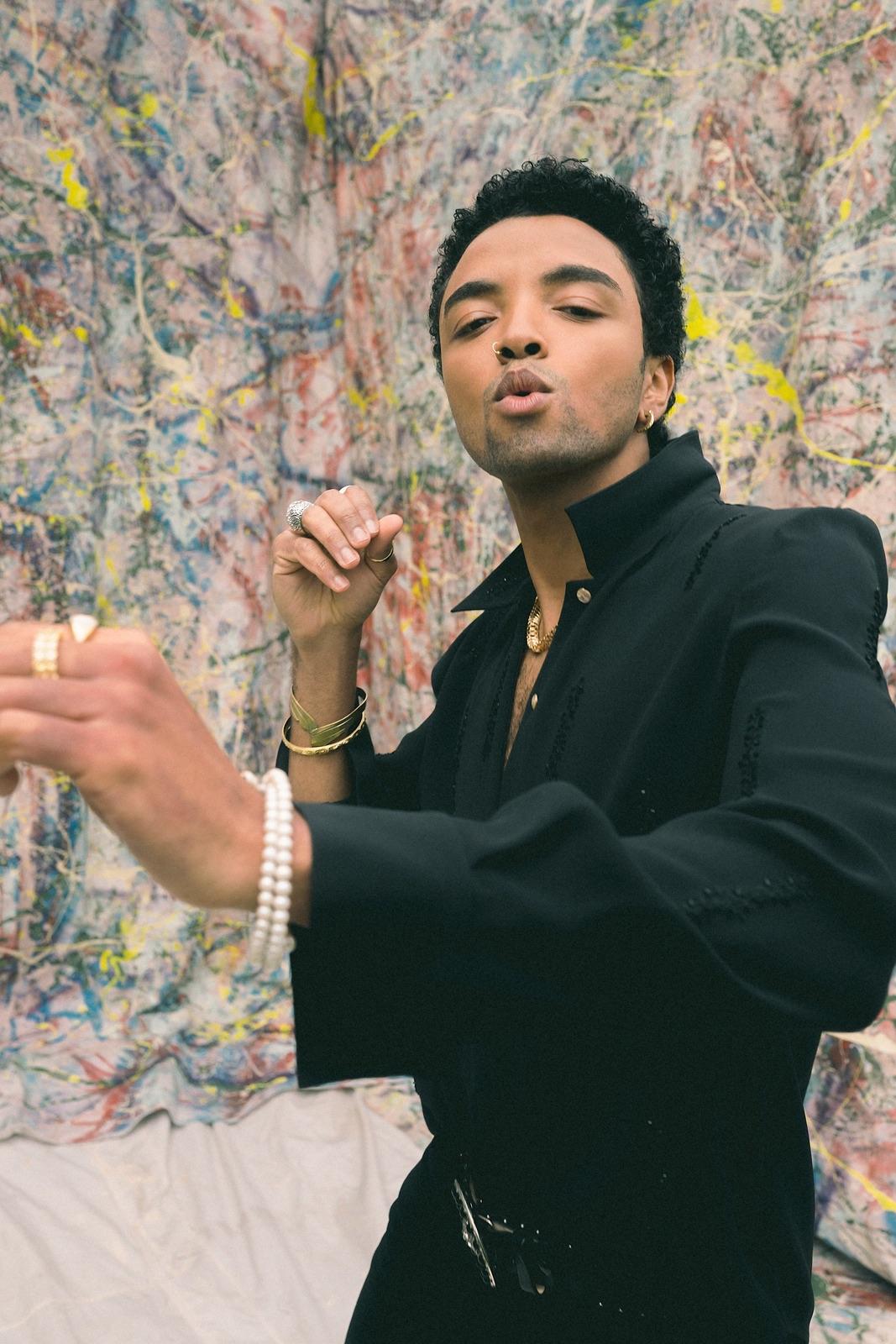 Article continues below advertisement
"Amnesia" is the brainchild of both Odiseas and collaborator Dean Maupin. Together, they wrote, produced, and performed on the hip-hop-infused pop single. "Amnesia" is a song about trying to rebound after a breakup in which the ex-lover pretends the relationship never existed. The duo pours out heartfelt lyrics over a high-energy bouncy track. The relatability of the song's message, combined with the production execution, highlights Odiseas and Dean Maupin's ability to create hit music.
Odiseas views "Amnesia" as the catalyst to dropping more music with Dean Maupin, along with his solo material. When asked what is next for him musically, Odiseas stated that an EP could be on the horizon.
Photographer: Andrew Zaeh
Producer / Cinematographer: Jack Mallett
Grooming: Eunice Russell
Production Coordinator: Kori Riddick
Production Assistance: Horses and Farm Courtesy of Kathleen Dilodovico / Allaire Community Farm
www. allairecommunityfarm.org
1957 Chevy Apache 3100 Truck Courtesy of Jake and Laurie Alden